History and Types of Sliding Glass Doors
Sliding glass doors have a long account, ranging from the 20th century when the very first glass doors were introduced to the West during the International Style Architecture, a major architectural design that emerged between the 1920s and 1930s. Their use and development increased highly until the start of World War 11. This was followed by the Japanese sliding door, the Shemoji door or room divider and Fusuma which are vertical rectangular panels. They were adopted by many as they saved a lot of space in homes.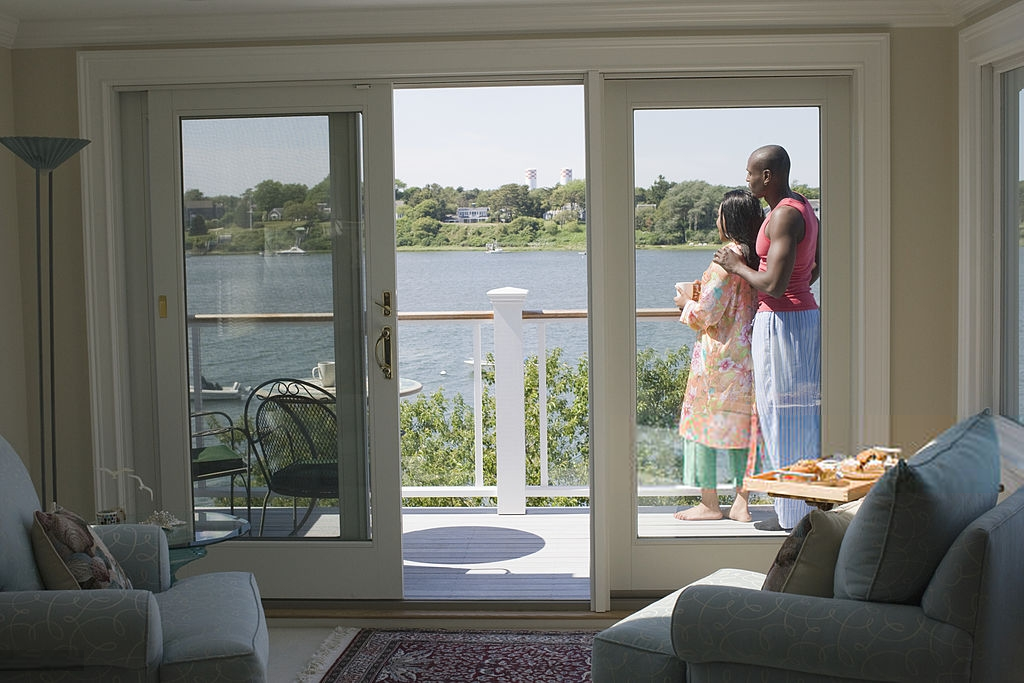 From the 20th century to the modern world, sliding glass doors have vastly evolved. However, there are two major types of sliding doors currently in use in major homes and premises. These are the traditional sliding glass door and the disappearing sliding door. Disappearing glass doors are also called glass pocket doors and are made of glass panels that completely disappear into open wall pockets. When fully open, the doors completely disappear into a wall pocket adjacent to the door. The doors are preferred for their architectural value and where there is no space for the opening of a hinged movable door. These doors slide on rollers and the size of pockets desired depends on the size of the door. Other than the two major types, more commonly used doors today are discussed below. If you have problems with your patio door, rollers or bolts, just call our well-reputed company.
Bypass Doors
These doors have fixed panels that are suspended closely together. Tracks are situated both above and below the frame of the door. The door is opened by sliding in one direction.
Pocket Sliding Doors
These doors are the best choices for those who are in need of nice doors but have limited or little space. The door simply disappears into a wall pocket when open and is easily pulled out for closing. Pocket doors are also more secure as they can open to very small portions to allow one in or out before you close them up in case of an emergency.
Sliding Bi-Fold Door
These doors are bi-fold in structure and compact into each other when open. This door is often used in storerooms and is also the best fit for closets.
Patio Sliding Doors
Most common patio doors feature one fixed door panel and a sliding door that acts as the entrance. Most of these doors are made with thick glass panels to provide a good view of the outside.
Sliding French Doors
These doors have a special sense of style. They are simply decorative. They can be bi-fold doors or pocket doors in nature. Pocket styles are used to save space.
Shoji Door
This is a Japanese type of sliding door. The door is made out of wood and paper. An outstanding difference from other sliding doors is the use of paper instead of glass. This makes the door more vulnerable and predisposed to tear and wear as opposed to the more durable glass doors. The frame is, however, very strong. Most people use Shoji doors as an entrance into their garden area.
Accordion Doors
Doors mostly used in closets. They are easy to install since they simply slide along a little track that you hang up.
Barn Doors
Sliding barn doors are also easy to install. These doors feature an upper track and a bottom groove for you to fit the door into.
Corner Patio Doors
Patio doors that open at a corner are a valuable asset to install at your homes as this elegantly opens up a dark corner to adequate light and for a glamorous view of the beautiful nature outdoors. However, special considerations should be made before installing this type of door as it may require exceptional support columns.