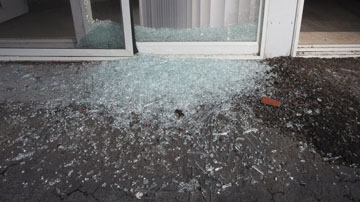 Is your sliding door glass cracked, or completely broken? This is a source of great danger to you and is subject to emergency repair.
The 24hr Sliding Door Repair experts take care of their customers and provide same-day glass replacement services.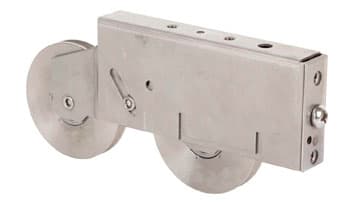 The professionals at 24hr Sliding Door Repair are here to solve your poorly working sliding door roller problem.
Our technicians have all the necessary parts and tools in their arsenal to repair or replace your broken sliding door rollers and wheels.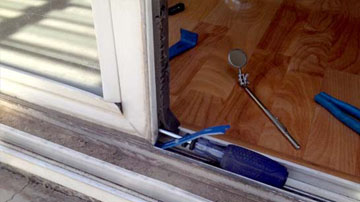 Repairing sliding door tracks seems like something simple and appropriate for a do-it-yourself project, but it's not.
Let the 24hr Sliding Door Repair professionals perform quality track repairs so you don't have to face complications and pay double the price.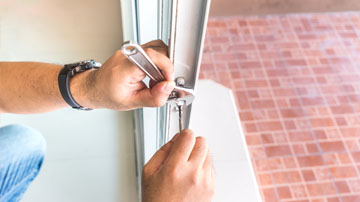 Since sliding door locks are used frequently, breakdowns and malfunctions of all kinds are not uncommon.
But worry no more, 24hr Sliding Door Repair provides lock maintenance, emergency replacement, or repair of sliding door locks of any configuration.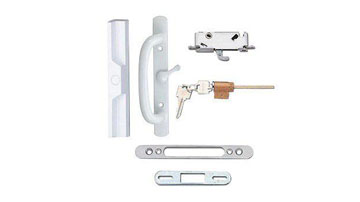 The handle is the most used part, and damaging it can cause a lot of unpleasant hassle as well as affect your sense of security.
Сontact 24hr Sliding Door Repair, and we'll take care of your broken sliding glass door handle to restore it to its former functionality.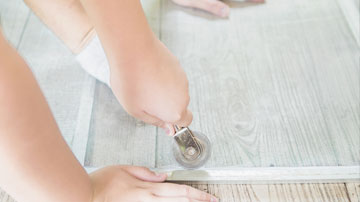 If your window or screen door needs an inspection, maintenance, replacement, or emergency repair, 24hr Sliding Door Repair technicians can handle it like no other.
Our experts handle all types of sliding screen door repairs, just give us a call and we'll get it fixed.
Residential Sliding Door Repair
Whenever you need to hire a sliding glass door repair company, don't hesitate to consider 24HR Sliding Door Repair Orlando. In just a couple of hours, you can have your sliding patio door move as it was new.
Sliding doors get sticky and hard to open when the wheels are out of adjustment or the track gets dirty. Maybe it often gets stuck, or the screen is sagging hopelessly. The good news is that unless there's an underlying structural issue, these problems can be addressed without much difficulty.
Our years of experience, and our exceptional customer service, are what brought us to be an industry leader. We've proudly repaired broken sliding glass doors in Florida for the past 10 years!
24HR Sliding Door Repair are driven by our customers' needs, so we are on call 24 hours a day to respond to an emergency at a moment's notice in Florida.
Why Choose Us
Dirty rollers, and debris in the track, are common problems for hard-working sliding doors, and wrinkly screens can easily be replaced. For a quick tune-up of your patio door call 24HR Sliding Door Repair.
Our well-trained and experienced team provides a full range of sliding glass door repair services in Orlando to get your doors functioning perfectly again, whether it's the sliding door is stuck due to a malfunctioning roller, a bent frame, or a dirt intrusion in the track. In just a couple of hours, you can have your old door sliding like new.
Call us at 407-417-9060 for a FREE on-site estimate or SCHEDULE THE SERVICE ONLINE at an affordable price to get high-quality sliding glass door repair in Orlando from a reliable local company. Satisfaction guaranteed!
However, it's worth remembering that problematic sliding doors are a consequence that could have been avoided. With proper care and regular inspections by a highly professional 24HR Sliding Door Repair expert, it becomes very easy to eliminate the cause of a possible breakdown prematurely and avoid costly sliding door replacement.
Available 24/7, our professionals will be there almost instantly when you need our help. Our customers' satisfaction is the company's №1 priority, which is why we guarantee the quality and speed of our service by providing the best same-day sliding patio door repair in Orlando, FL. And our customer reviews confirm it!
With everything needed, our team will immediately repair your broken sliding door or make a door glass replacement, fix your damaged lock or handle, and give you peace of mind. This makes us the best sliding glass door repair company in Orlando and the surrounding Orange County areas!
Searching For "Sliding Door Repair Near Me"?
Call (407) 917-9060 for Same Day Sliding Door Repairs
With over 15 years of experience, we specialize in urgent household sliding door repairs of all major makes and models. Our fast and friendly team of professional technicians always puts your needs first. With a van fully stocked with equipment and parts, we are always prepared to tackle any of your sliding doors malfunctions.
☑️ Available from 8am to 8pm for same-days repair, can book service 24hr.
☑️ Service Orlando, South, West and the Central Florida
☑️ Free service call on all repairs
☑️ Up to 3-month warranty on most parts
Our family-owned sliding glass door repair company always puts the needs and interests of our clients first. Our sliding door repair service goes beyond just performing repairs. With customer satisfaction, value for money, and quick service being at the top of our priorities, we take the time to ensure every repair is performed to perfection.
Our skilled technicians Orlando come equipped with frequently required parts for most door repairs which means that we can often offer same-day service. Don't let poorly functioning or broken glass ruin your day – enlist the help of 24hr Sliding Door Repair for reliable and thorough service.
Professional glass repair, track repair, wheels repair, screen repair, door handle repair and locks repair – it's what we do! No problem is too big or small for our professional technicians to diagnose and repair – whether your door isn't opening properly or your glass is broken, we can help provide professional, quick and reliable sliding door repair.
Remember, whenever you need a sliding door repair in Orlando or the surrounding areas call 24HR Sliding Door Repair to get a free estimate. We are proud to serve Orange County.
Also, check our news & updates.