Proper work of sliding doors may be disturbed in case there is trouble with a sliding door track. This part of the hardware is crucial as the door cannot slide smoothly or may even get jammed or jump off the track if it is damaged. When you feel any difficulties with using your sliding door, you should turn to 24hr Sliding Door Repair.
Our experts will find the issue and eliminate it in no time. Delaying the repair, you can only aggravate and pile up the problems with other parts of the door. Besides, it may put your house at risk of being broken-in and your possessions being stolen.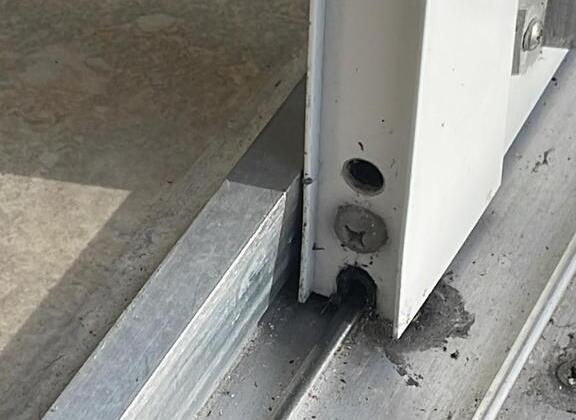 Common Causes of Sliding Door Track Breakage
There exist several reasons for door troubles connected with tracks:
Accumulation of debris. It is the easiest issue you may face as it is not difficult to remove and get your sliding door function properly. Dust, sand, and even leaves may stick in the door track and prevent the door from sliding without effort.
The weather may seriously influence the condition of the door track. Rains, high humidity, or heat may result in corrosion. It makes friction between the track and the rollers stronger which makes the sliding door move difficult.
Bend sliding door track may become a serious problem as the door may jump off it or get jammed and won't close.
Wrong installation or loosening of the sliding door track may result in its misalignment and improper work of the sliding door.
How Can the Issues Be Solved?
Any sliding door track malfunctions may be effectively repaired by Sliding Door Repair specialists. We are ready to:
Straighten out or replace upper or/and lower door tracks if they are bent.
Reinstall improperly installed door track.
Tighten loose sliding door track.
Replace or clean corroded sliding door tracks from rust.
Do a thorough cleaning of the sliding door track to remove clogged debris.
In addition, you may be sure that our technicians will carefully examine your door to exclude possible breakdowns.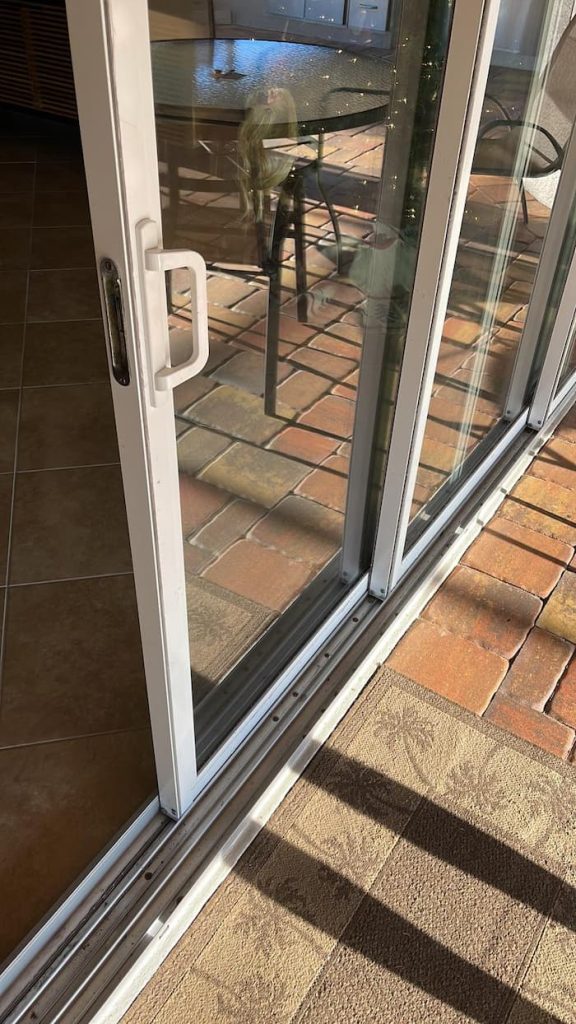 Benefits of Using Our Service
The safety of our clients is our main priority. That's why we pay much attention to the quality and speed of the service. Choosing 24hr Sliding Door Repair you get:
Professionally trained and certificated technicians;
Reasonable prices;
Round-the-clock service;
Written assessment of job;
Ultimate service;
Free estimation of work;
The arrival of a specialist within an hour after your call;
Execution of work the day of your call;
Warranty for the materials used;
Emergency service.
Besides, all specialists of our team have insurance, so you won't need to worry about any worker's injury or damage to your property as they will be fully covered.
When you need to have the door track repaired, it is always better to leave it to the professionals. Fixing it on your own may lead to damage to other parts of the door, which may need more time and expenses to be repaired.
What Do Our Clients Say?