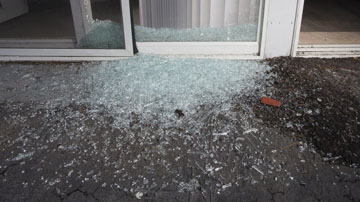 Is your sliding door glass cracked, or completely broken? This is a source of great danger to you and is subject to emergency repair.
The 24hr Sliding Door Repair experts take care of their customers and provide same-day glass replacement services.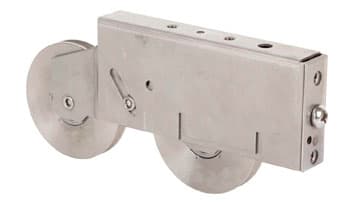 The professionals at 24hr Sliding Door Repair are here to solve your poorly working sliding door roller problem.
Our technicians have all the necessary parts and tools in their arsenal to repair or replace your broken sliding door rollers and wheels.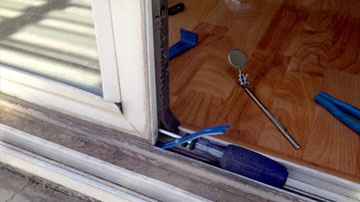 Repairing sliding door tracks seems like something simple and appropriate for a do-it-yourself project, but it's not.
Let the 24hr Sliding Door Repair professionals perform quality track repairs so you don't have to face complications and pay double the price.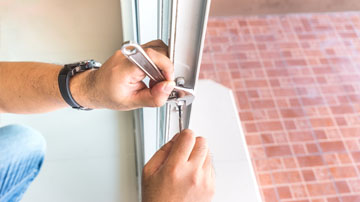 Since sliding door locks are used frequently, breakdowns and malfunctions of all kinds are not uncommon.
But worry no more, 24hr Sliding Door Repair provides lock maintenance, emergency replacement, or repair of sliding door locks of any configuration.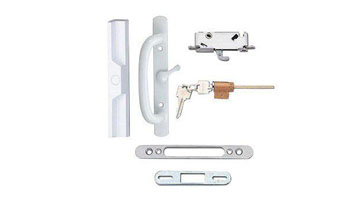 The handle is the most used part, and damaging it can cause a lot of unpleasant hassle as well as affect your sense of security.
Сontact 24hr Sliding Door Repair, and we'll take care of your broken sliding glass door handle to restore it to its former functionality.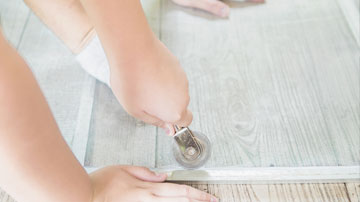 If your window or screen door needs an inspection, maintenance, replacement, or emergency repair, 24hr Sliding Door Repair technicians can handle it like no other.
Our experts handle all types of sliding screen door repairs, just give us a call and we'll get it fixed.
Comprehensive Solutions for Your Central Florida Property
Our crew specializes in sliding door repairs. However, our services also cover all matters related to these property features, such as replacements, installations, and tune-ups.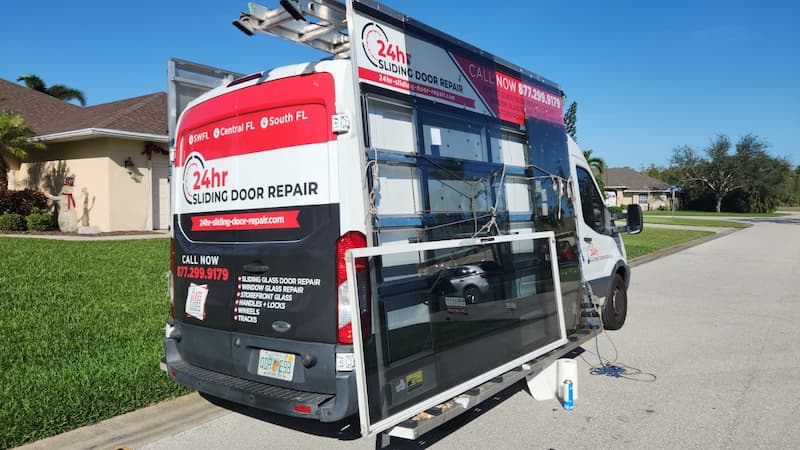 Repairs
As our company name implies, we focus on sliding door repairs. Over the years, we've worked on many types of fixes that allowed us to diversify our repair services. So whatever issue you have with your sliding door or window, we can check and address it for you. Here are some inclusions in our services:
Sticking Sliding Doors: There's nothing as frustrating as sliding doors that don't glide. Our team will check the root cause of the issue, which could include misaligned wheels, dented frames, or unlubricated tracks. Once we've determined the reason, we'll repair it so your sliding doors will glide better.
Broken Lock Mechanisms: Don't let malfunctioning lock mechanisms become a security issue! We'll come to your property and fix problems with your lock to keep your home safe.
Glass Panel Issues: From frosted panes to broken panels, we can repair any issue with your sliding doors' glass panels.
Replacements
When repairs are no longer possible, a replacement may be needed. Thankfully, 24HR Sliding Door Repairs offer replacement solutions for your sliding doors and windows. First, we'll assess the damage and make recommendations about the parts that cannot be fixed. Then, we'll order the special parts from our partners and install them as soon as they arrive. So whether you have warped frames or deteriorated tracks, we can easily replace them.
Installations
There may come a time when you need new features on your sliding doors, such as better types of glass, new lock mechanisms, and weather stripping for rains and hurricanes that batter the Central Florida area. You might also want an entirely new system for room additions.
Whatever new doors or components you want to have on your property, we can take care of the installation. Our team will also source the parts you might need as part of our comprehensive service.
Tune-ups
Everything may seem fine with your sliding doors, but there are certain parts that might already have unseen signs of damage or deterioration. A regular tune-up is all the maintenance you need to address these issues. We'll come to your property to check for signs of corrosion, polish surfaces, oil moving parts, and check alignment. That way, your sliding doors work like new and last for longer.
Working on All Types of Sliding Doors
When we say we provide comprehensive services, we mean it. So whether you have sliding patio doors, mosquito screen doors, or storefront glass doors, we take care of it all.
Mosquito Doors Repair: Florida may be blessed with tropical weather and beautiful swamps, but that also means pesky insects like mosquitoes. So if your mosquito door is damaged, rely on us to fix it and keep the harmful pests out.
Patio Doors Repair: Our crew will keep your patio doors in tip-top condition and repair any damages caused by hurricanes, age, and other factors.
Storefront Glass Door Repairs and Replacement: We'll work quickly and discreetly to reduce disturbance to your operations and customers.
Trusted and Experienced Professionals
24HR Sliding Door Repair is a trusted sliding door company serving Central Florida and nearby areas. We're bonded, insured, and accredited, so you can be confident that you're working with professionals. In addition, we make it a point to be honest and friendly, working within your timeline and budget for your convenience and satisfaction.
Remember, whenever you need a sliding door repair in Orlando or the surrounding areas call 24HR Sliding Door Repair to get a free estimate. We are proud to serve Orange County.
Also, check our news & updates.