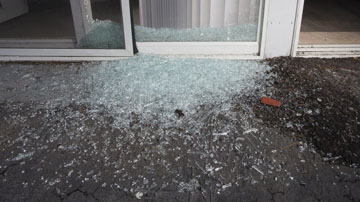 Shattered sliding door glass is not safe for you and any other inhabitant of your home. Never waste time if you find yourself in such a situation, just give us a call and we'll fix it for you. 24hr Sliding Door Repair professionals offer same-day and emergency sliding door glass replacement services since your safety is our responsibility.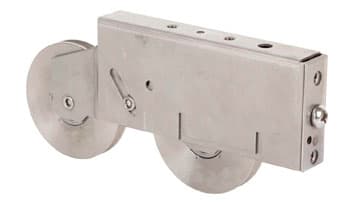 Are you facing a challenge with your sliding door rollers? No worries.
24hr Sliding Door Repair has all that is needed to get the repair and replacement of your sliding door rollers or wheels.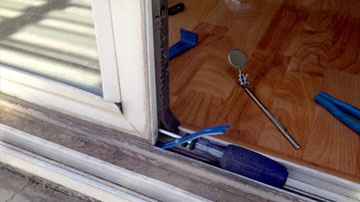 Sliding door track problem? You have nothing else to worry about.
Don't be tempted to go the DIY way, as it can only lead to further complications which would be more costly to repair. Let 24hr Sliding Door Repair experts handle your case seamlessly, with the right expertise.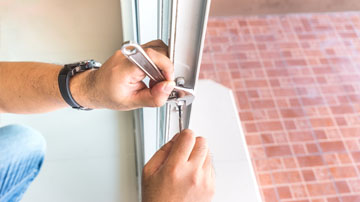 If you have any problem with your sliding door locks, contact 24hr Sliding Door Repair. We deal with lock repairs for jammed sliding doors as well as replacement and maintenance of locks. We have the answer to all your sliding door lock problems.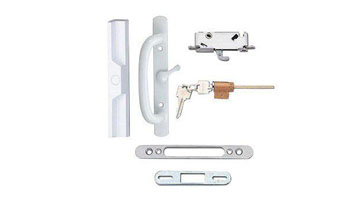 If your sliding door handles ever get damaged, don't get stressed up over it as we are always ready to help. All you need to do is to put a call through to 24hr Sliding Door Repair, and we will take charge.
A well-functioning sliding door is your home safety and peace of mind.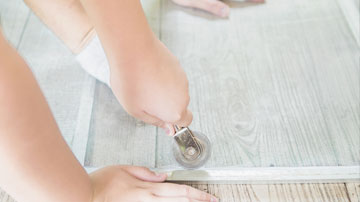 24hr Sliding Door Repair will find and present you the best options for repairing sliding doors and windows.
We can service your door screen replacement and windows for affordable prices.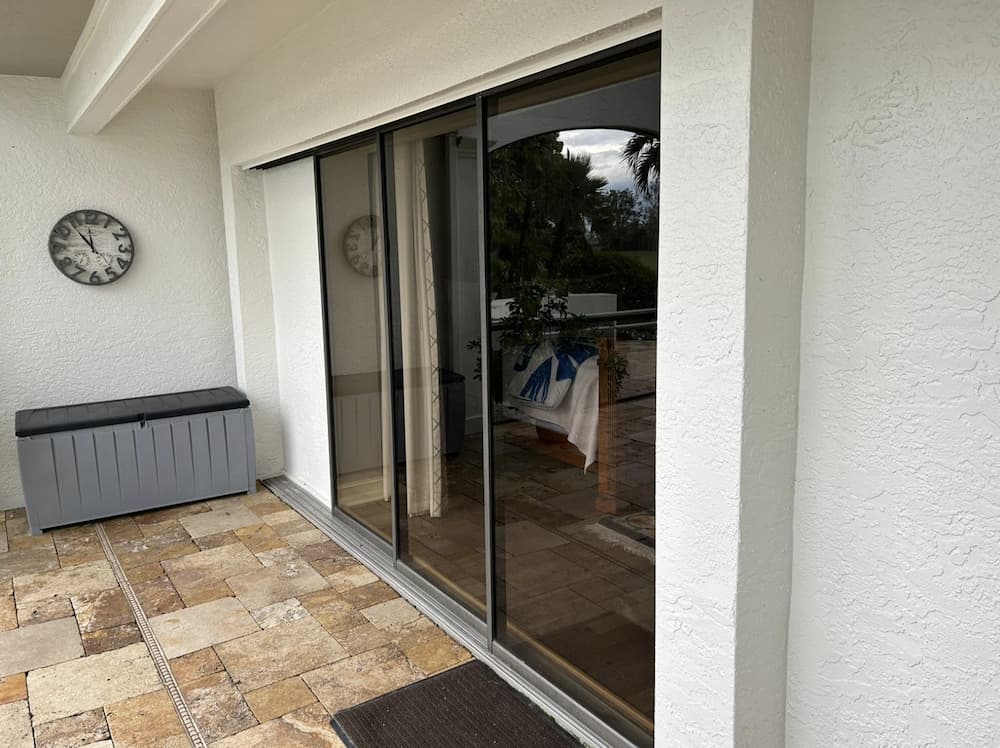 Why You Should Hire a Professional Sliding Glass Door Repair Service
If you are experiencing problems with your sliding glass door, hiring professionals is the most effective and efficient way of dealing with them. Having handled different types of sliding glass door problems over many years, professionals can quickly identify the problem and the best solution.
Established companies like 24HR Sliding Door Repair hire highly skilled technicians and equip them with the necessary tools and parts to provide lasting solutions. For example, they may help you determine that repairing your sliding glass doors may be better than replacing doors that might look like they have exceeded their lifespans.
Moreover, repair companies know where to purchase quality replacement parts and components for sliding glass doors. They often get better deals on these parts from suppliers. Professional repairs also come with warranties and satisfaction guarantees.
Providing Lasting Solutions for Your Sliding Glass Door Problems
24HR Sliding Door Repair in Lehigh Acres has the experience and skills to handle all sliding glass door problems. Examples of issues your sliding glass door may have include:
Panels Getting Stuck. A buildup of dirt and debris in the track of a sliding glass door may get in the way of the rollers, causing the door to get stuck when you try to open it.
Misaligned Rollers. Misalignment between the rollers and the truck may cause the panel to get jammed or even jump out of the track as you try to slide open the door.
Cracked or Shattered Panes. A sudden powerful impact may crack or break the glass, especially if the sliding glass was poorly constructed or installed.
Outdated Products. Old sliding glass doors don't look great and can pose a security risk if they have simple, easily compromised latches.
If your sliding glass door isn't functioning as well as it should, we can send someone over to inspect it, determine what the problem is and recommend the best solution. Whether your door needs a quick tune-up to make it glide better or a complete replacement to improve the aesthetic and security, our technicians are up for the task.
The Preferred Sliding Glass Door Repair Service in Lehigh Acres
Our customer base in Lehigh Acres continues to grow because we offer fair, competitive rates for our services. Residents in this area are confident in our services because 24HR Sliding Door Reapir has many years of experience repairing different types of sliding glass doors in Lehigh Acres.
We take pride in having built a stellar reputation for providing quality sliding glass door repair services. Lehigh Acres residents prefer 24HR Sliding Door Repair because, in addition to performing lasting repairs, our technicians are also known for their excellent customer service.
It is always a joy to work with people with whom you have a good rapport. For that reason, Our company hires and nurtures professionals who are not only competent but also helpful and friendly. If you have any concerns or need clarification on the repair job, we are happy to answer any questions you may have.
Once you contact 24HR Sliding Door Repair, we assess your sliding glass door issues and provide a quote detailing in clear terms the details of the repair job, including the timeline, cost and warranty information. Doing so helps you understand what results to expect and what the job entails.
Preparing for the Sliding Glass Door Repair Work
Once you hire the best sliding glass door repair service, there are a few preparations you may need to make before the repair technician arrives. These include moving any furniture that may get in the way of the repairs.
It is also wise to review your insurance policy and other documentation related to the repair job. 24HR Sliding Door Repair guides you through this process and happily addresses all the questions you may have.
Contact 24HR Sliding Door Repair Now for a Free Quote
If your sliding glass door is having issues, such as getting jammed when you try to open it or cracked/shattered panes, contact us today. We will send a technician to have a look and prepare a free quote.
FAQ
How much does it cost to repair a sliding door?
Are you licensed, bonded and insured?
How much does it cost to replace a broken glass on the sliding door?
What are your operation hours?
Do you have a warranty for your work?
Do you do residential and commercial work?
Remember, whenever you need a sliding door repair in Tampa or the surrounding areas call 24HR Sliding Door Repair to get a free estimate. We are proud to serve Lee County.