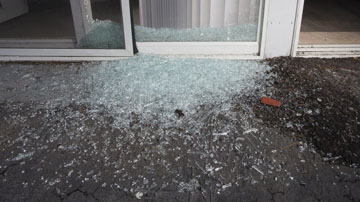 Shattered sliding door glass is not safe for you and any other inhabitant of your home. Never waste time if you find yourself in such a situation, just give us a call and we'll fix it for you. 24hr Sliding Door Repair professionals offer same-day and emergency sliding door glass replacement services since your safety is our responsibility.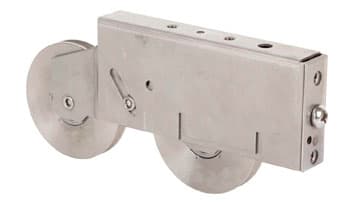 Are you facing a challenge with your sliding door rollers? No worries.
24hr Sliding Door Repair has all that is needed to get the repair and replacement of your sliding door rollers or wheels.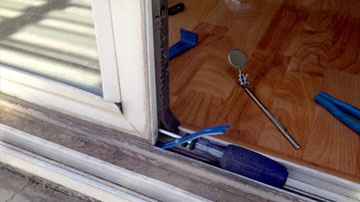 Sliding door track problem? You have nothing else to worry about.
Don't be tempted to go the DIY way, as it can only lead to further complications which would be more costly to repair. Let 24hr Sliding Door Repair experts handle your case seamlessly, with the right expertise.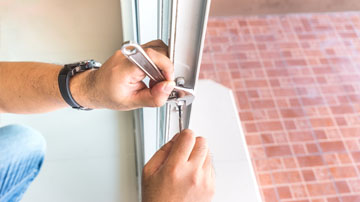 If you have any problem with your sliding door locks, contact 24hr Sliding Door Repair. We deal with lock repairs for jammed sliding doors as well as replacement and maintenance of locks. We have the answer to all your sliding door lock problems.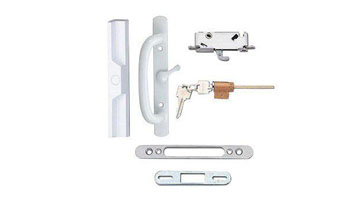 If your sliding door handles ever get damaged, don't get stressed up over it as we are always ready to help. All you need to do is to put a call through to 24hr Sliding Door Repair, and we will take charge.
A well-functioning sliding door is your home safety and peace of mind.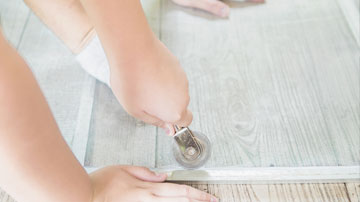 24hr Sliding Door Repair will find and present you the best options for repairing sliding doors and windows.
We can service your door screen replacement and windows for affordable prices.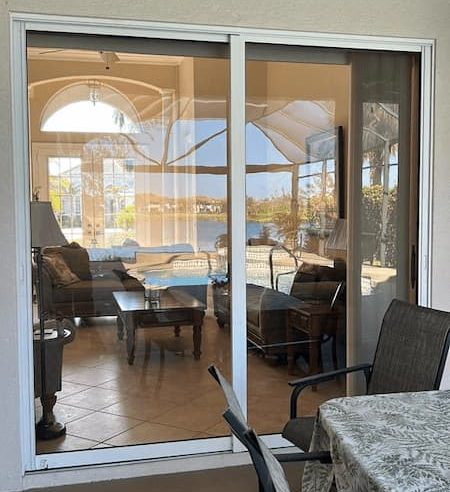 Squeaking Noises While Opening
You shouldn't hear any noise while opening or closing your sliding glass door after or before going for errands in town. Unbearable grinding and squeaking noises are a sign there's an object stuck in the door tracks. Another possible reason for noises is ungreased or dirty wheels and ball bearings.
Small Cracks on Glass
A crack in any structure on your house, whether the foundation or the patio door, can grow into a much bigger problem if not fixed early enough. Cracked panes are a common fault on sliding glass doors, but the advantage is you don't need to replace the entire unit based on the severity of the crack.
With the appropriate tools and experience, a licensed glass door professional in Hillsborough County can fix crack chips that are a few inches long. This job is risky doing it on your own since the cracked pieces can cut you or enter your eyes. Also, don't delay the repairs because the small cracks can enlarge, leading to more expenses, including replacements.
Crooked Rollers
Misaligned rollers are another possible cause of difficulty-to-open doors. Causes of defective rollers include:
Loose screws holding the rollers on the frame
Stripped and worn-out screws
A bent or un-level track
If you suspect the rollers on your patio doors have defects, schedule a service with a glass door repair pro to identify and mend the issue.
Why Choose a Reliable Sliding Glass Door Repair Company?
Picking the best company in Hillsborough County to do your patio door repairs helps prevent inconveniences such as unskilled labor that lead to additional future repairs and replacements which may come sooner than expected.
Looking at reviews and asking for referrals from neighbors can be helpful when searching for a firm offering quality, affordable sliding door repairs.
Let Us Be Your Sliding Glass Door Service Guys
24HR Sliding Door Repair is a highly rated company with 10+ years of experience in handling repairs and replacements for sliding glass doors on homes in the local Riverview, FL, area. Call us if you have sliding doors which need repairs for locks, panes, rollers, tracks and handles. Our licensed professionals will offer the best price and attend to your personal needs as quickly as possible!