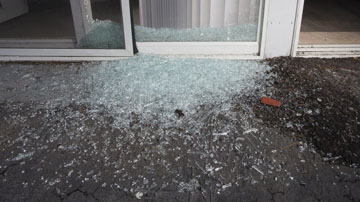 Shattered sliding door glass is not safe for you and any other inhabitant of your home. Never waste time if you find yourself in such a situation, just give us a call and we'll fix it for you. 24hr Sliding Door Repair professionals offer same-day and emergency sliding door glass replacement services since your safety is our responsibility.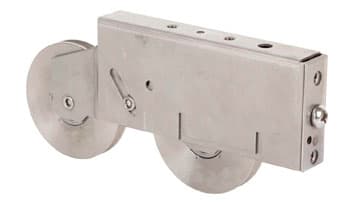 Are you facing a challenge with your sliding door rollers? No worries.
24hr Sliding Door Repair has all that is needed to get the repair and replacement of your sliding door rollers or wheels.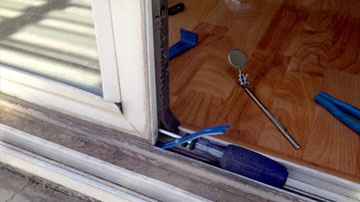 Sliding door track problem? You have nothing else to worry about.
Don't be tempted to go the DIY way, as it can only lead to further complications which would be more costly to repair. Let 24hr Sliding Door Repair experts handle your case seamlessly, with the right expertise.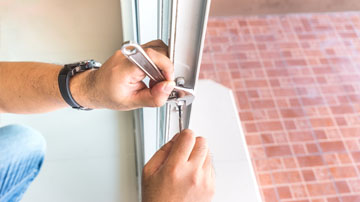 If you have any problem with your sliding door locks, contact 24hr Sliding Door Repair. We deal with lock repairs for jammed sliding doors as well as replacement and maintenance of locks. We have the answer to all your sliding door lock problems.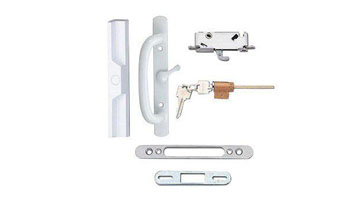 If your sliding door handles ever get damaged, don't get stressed up over it as we are always ready to help. All you need to do is to put a call through to 24hr Sliding Door Repair, and we will take charge.
A well-functioning sliding door is your home safety and peace of mind.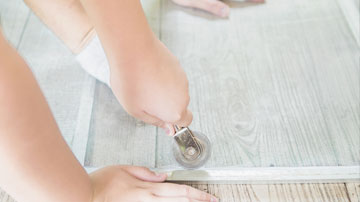 24hr Sliding Door Repair will find and present you the best options for repairing sliding doors and windows.
We can service your door screen replacement and windows for affordable prices.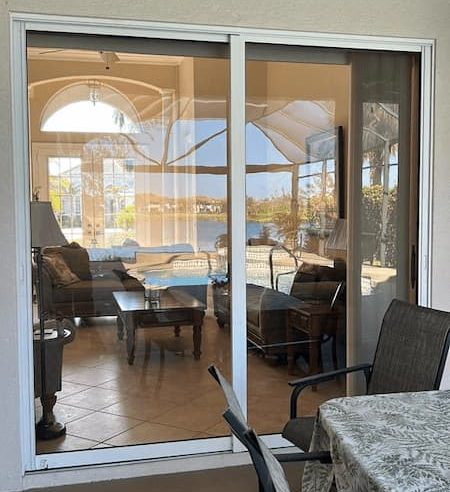 Repairs
With our extensive experience, we are equipped to handle any concern that may arise with your doors and windows. Our dedicated team is proficient in addressing a wide range of problems, including:
Lock Mechanism Issues: A malfunctioning or broken lock is a security issue, making it easier for thieves and trespassers to enter your home. Thankfully, you have us to determine the root cause of the problem and perform the necessary repairs. Once we're done, you can rest easy knowing that your locking mechanisms are secured.
Sticking Panels: If your sliding doors and windows keep sticking and don't glide at all, using them becomes a chore. Sticking panels can happen because of damaged tracks, accumulated debris, and lack of lubrication. Our skilled technicians will thoroughly examine the problem and provide the needed repairs. Once we're done, your sliding panels will glide effortlessly once more.
Rusted or Lose Wheels: The smooth movement of your sliding doors relies on the proper alignment and functioning of rollers and wheels. If misalignment or damage occurs, the panels will not slide correctly. Let our dedicated team address this issue, delivering outstanding results that restore the optimal functionality of your doors.
Replacements
In certain cases, extensive sliding door damage may no longer make repair feasible. For these issues, we recommend replacing the frames, panels, and other parts for long-term savings. Our team will assess the severity of the damage and provide recommendations for suitable replacement parts. In addition, we source the components and install them wherever you need them. Whether it involves a rotting frame or shattered glass panes, we are equipped to replace any damaged components.
Installations
We also install new parts and entire systems on your property. From upgrades like weather stripping or energy-efficient glass panes for enhanced security, our team is here to assist you. Trust us to source and install these special parts, including modern lock mechanisms or decorative handles.
Tune-ups and Maintenance
In addition to repairs, we provide tune-up services to optimize your sliding doors and windows. Once our expert team completes the job, your sliding glass doors will not only glide like new but also have a refreshed appearance.
Emergency Service
When you're facing an emergency sliding glass door repair crisis, rely on our prompt and efficient services. Our experienced team is available to address emergencies swiftly, ensuring the security of your property and the safety of its occupants.
Solutions for Many Types of Doors and Windows
We go beyond regular sliding glass doors when it comes to repair services, working on both mosquito screen doors and patio doors. By trusting us with these systems, you can rest easy knowing that pesky bugs won't invade your property.
Additionally, we can do storefront glass door repairs on commercial buildings. We understand the importance of minimizing disruptions to your customers and operations, so we work based on your timeline to ensure a seamless repair process. Count on us as your all-around sliding door team, dedicated to delivering exceptional service for all your door repair requirements.
An Experienced Team You Can Count On
As a bonded, insured, and BBB-accredited business, 24HR Sliding Door Repair is dedicated to providing services by true professionals. However, what makes us stand out is our years of experience and dedication to integrity. Our team takes pride in our honesty and reliability, always following your needs and specifications. We will work closely with you, leveraging our knowledge and skills to deliver outstanding results.