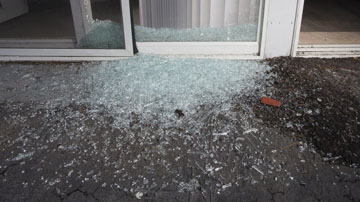 Is your sliding door glass cracked, or completely broken? This is a source of great danger to you and is subject to emergency repair.
The 24hr Sliding Door Repair experts take care of their customers and provide same-day glass replacement services.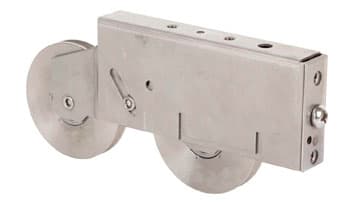 The professionals at 24hr Sliding Door Repair are here to solve your poorly working sliding door roller problem.
Our technicians have all the necessary parts and tools in their arsenal to repair or replace your broken sliding door rollers and wheels.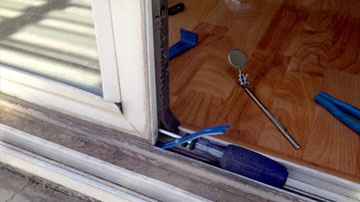 Repairing sliding door tracks seems like something simple and appropriate for a do-it-yourself project, but it's not.
Let the 24hr Sliding Door Repair professionals perform quality track repairs so you don't have to face complications and pay double the price.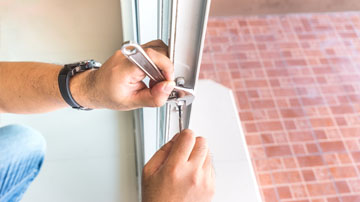 Since sliding door locks are used frequently, breakdowns and malfunctions of all kinds are not uncommon.
But worry no more, 24hr Sliding Door Repair provides lock maintenance, emergency replacement, or repair of sliding door locks of any configuration.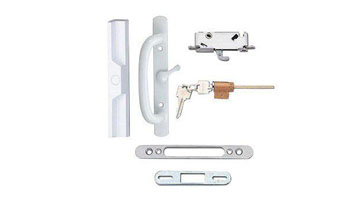 The handle is the most used part, and damaging it can cause a lot of unpleasant hassle as well as affect your sense of security.
Сontact 24hr Sliding Door Repair, and we'll take care of your broken sliding glass door handle to restore it to its former functionality.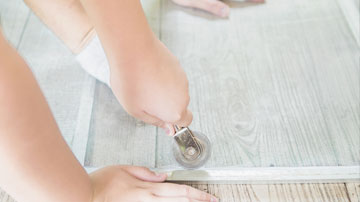 If your window or screen door needs an inspection, maintenance, replacement, or emergency repair, 24hr Sliding Door Repair technicians can handle it like no other.
Our experts handle all types of sliding screen door repairs, just give us a call and we'll get it fixed.
Comprehensive Repair Services for Sliding Doors
Our team specializes in sliding door systems, particularly sliding doors. If you need something fixed, replaced, or installed, we're the team to trust.
Repairs
Let us provide premier sliding door repair services on your sliding door system. We leverage 10+ years of experience to handle an array of issues, such as:
Alignment Problems: If your panels and tracks are misaligned, we can fix the alignment and ensure that your doors slide smoothly once more.
Sticking Doors and Windows: Damaged rollers, bent or dirty tracks, and other issues can cause your panels to get stuck. We find the root cause of the issue and make your door glide once again.
Malfunctioning Lock Mechanism: Don't let a broken lock mechanism become a security issue. Our team can come to your home and fix the lock, ensuring that your property is better protected from theft or trespassing.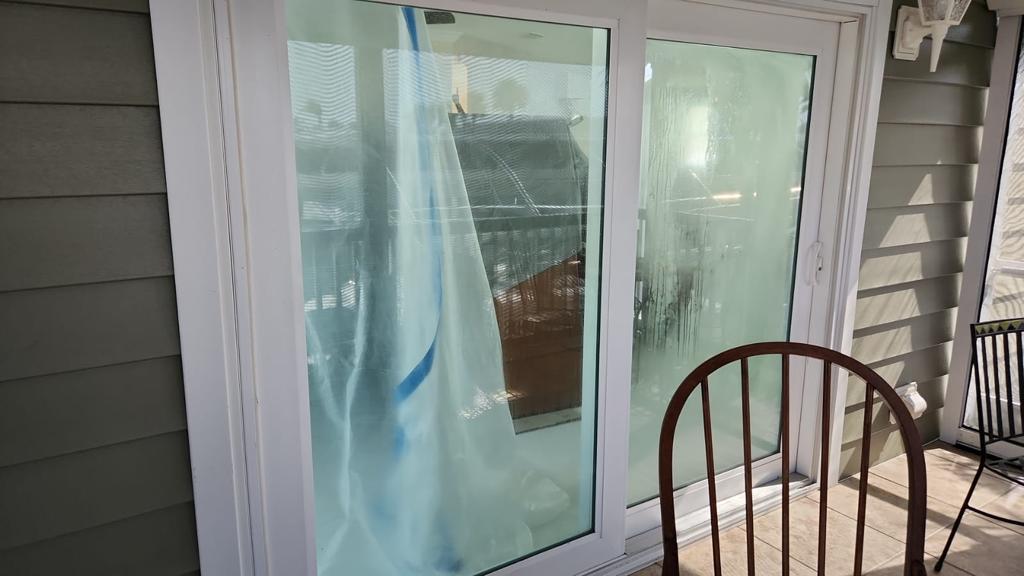 Replacements
Too much damage may no longer make a repair the cost-effective option. In that case, we can replace the damaged parts of your sliding door. We can even reinstall a brand-new system if the old one is no longer salvageable. To make things more convenient for you, we can source the parts needed after we've assessed the extent of the replacement job.
Installations
24HR Sliding Door Repair can install new parts like advanced lock mechanisms or sturdier glass panels on your sliding doors. If you want an entirely new system for a room addition, we can take care of it, delivering quality results within your deadline and budget.
Tune-ups
Tune-ups or maintenance work is necessary to prolong the lifespan of your sliding doors. For our maintenance services, we evaluate the current state of your sliding door system and make small adjustments to make it work like new! We also clean the tracks and glass panels and remove debris gathering in hard-to-reach areas.
Working on All Types of Sliding Doors
Our team works on all types of sliding doors for your convenience. Trust us to repair your mosquito doors and keep pests from entering your interiors. In addition, we can work on patio doors and storefront glass doors in commercial properties. We work quietly and discreetly, avoiding disturbance to your daily routine or operations.
Trusted Team of Experts
The 24HR Sliding Door Repair team is composed of sliding glass door experts that leverage more than a decade of experience. With this knowledge, we're able to deliver outstanding results with maximum efficiency. Best of all, we pay attention to details and provide accurate assessments. These practices are what helped us create a loyal customer base, and we hope you'll be a part of it, too.