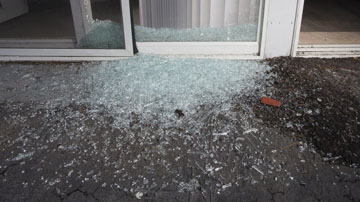 Is your sliding door glass cracked, or completely broken? This is a source of great danger to you and is subject to emergency repair.
The 24hr Sliding Door Repair experts take care of their customers and provide same-day glass replacement services.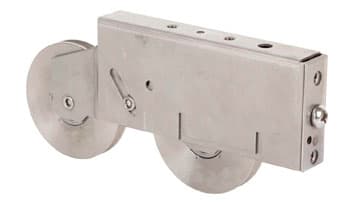 The professionals at 24hr Sliding Door Repair are here to solve your poorly working sliding door roller problem.
Our technicians have all the necessary parts and tools in their arsenal to repair or replace your broken sliding door rollers and wheels.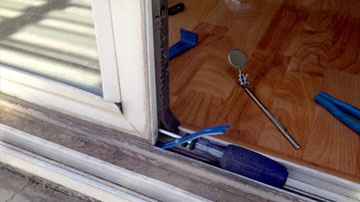 Repairing sliding door tracks seems like something simple and appropriate for a do-it-yourself project, but it's not.
Let the 24hr Sliding Door Repair professionals perform quality track repairs so you don't have to face complications and pay double the price.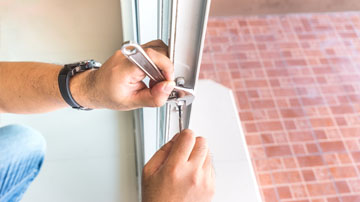 Since sliding door locks are used frequently, breakdowns and malfunctions of all kinds are not uncommon.
But worry no more, 24hr Sliding Door Repair provides lock maintenance, emergency replacement, or repair of sliding door locks of any configuration.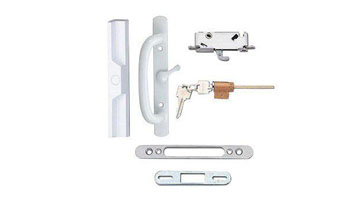 The handle is the most used part, and damaging it can cause a lot of unpleasant hassle as well as affect your sense of security.
Сontact 24hr Sliding Door Repair, and we'll take care of your broken sliding glass door handle to restore it to its former functionality.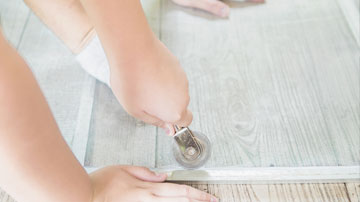 If your window or screen door needs an inspection, maintenance, replacement, or emergency repair, 24hr Sliding Door Repair technicians can handle it like no other.
Our experts handle all types of sliding screen door repairs, just give us a call and we'll get it fixed.
What We Offer
We have over 10+ years of experience servicing sliding doors in Florida. Our areas of expertise include
Repairing Shattered Glass 
We are a local company and understand the risks of living with a compromised sliding door in the region. Cracks and crevices in your sliding door are entryways for pests and weather elements. They also interfere with your heating, ventilation, and air conditioning system.
Replacing your sliding door's broken glass requires a professional level of expertise. Without resources, knowledge, experience or laborers, a lot can go wrong at once. Let us handle all the heavy lifting. Our prices are friendly, and work quality is highly-rated.
Fixing Sliding Door Wheels 
Are your wheels sticking to the tracks or unable to open or close your sliding door? Let us fix the problem for you. Our technicians are experts in handling all types of rollers.
We
Clean dirt, debris, rust, and residue on wheels and tracks to improve sliding in your patio or balcony door.
Apply grease on the rollers and truck to reduce friction and wear and tear from the constant movement
Fix components in the wheels, ensuring they continue to serve your sliding door long-term.
Ensure squeaking sounds or loose screws interfere with your sliding door's movement.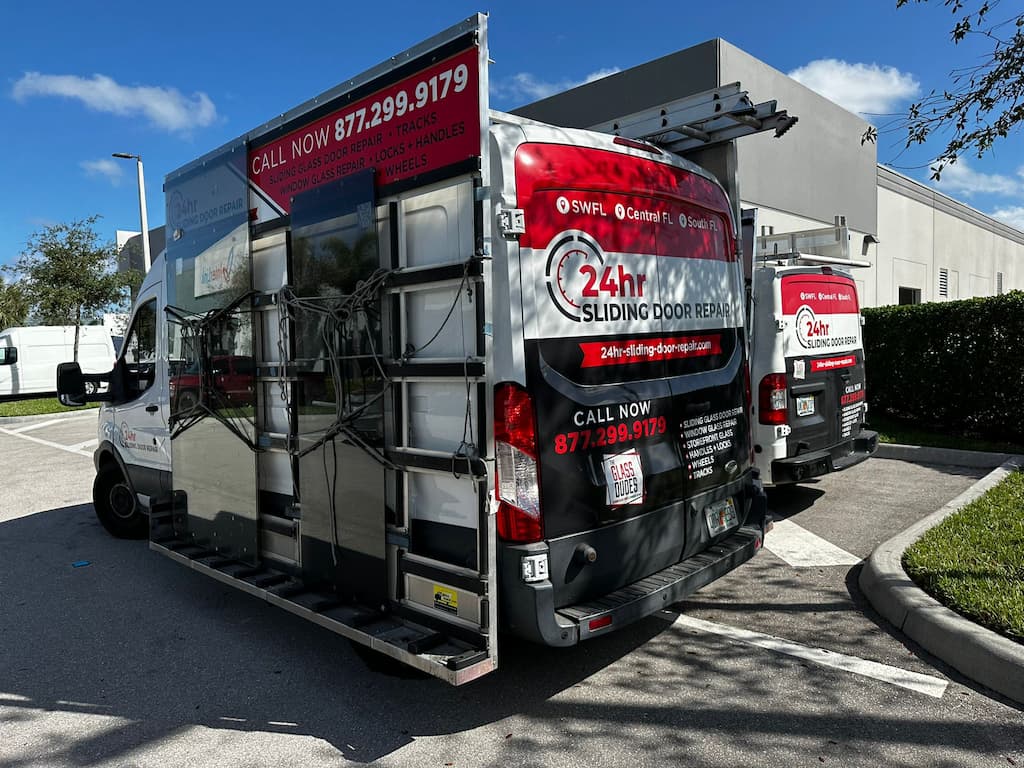 Restoring Sliding Door Tracks
Handling sliding door tracks requires managing the glass in your sliding door. The complex nature of the job requires certified technicians to safely deconstruct the sliding door unit, assess damages and errors and apply the appropriate solution.
We have the resources, expertise, and workforce for the job. We repair malfunctioning tracks at affordable rates. Our work encompasses assessing, removing grime, tightening screws, replacing the steel track and much more.
Our proximity to your residence guarantees promptness in service delivery. Call us today if you are in Deltona, Central Florida area, or Volusia County, FL, for an affordable sliding door repair.
Sliding Door Lock and Handle Repairs
We handle locks and handle repairs. Our knowledge of lock mechanisms is vast because of our years of experience providing similar services in Florida. A malfunctioning handle and lock compromise the security of your home. It also leaves enough space for creepy crawlers to find their way inside your home. Weather elements can also cause havoc to your home's integrity.
You do not have to forebear malfunctioning locks and handles because of our 24-hour service availability. Hire us as your designated local sliding door technicians to fix issues as soon as they occur.
Rust and Corrosion
We understand the impact of the local climate on external sliding doors. Florida's weather is humid. It corrodes the metal components of your sliding doors. Without proper maintenance, sliding door replacement becomes inevitable.
Installing new doors is expensive. Let us maintain the integrity of your patio and balcony doors through scheduled maintenance. We offer cost-effective prices beneficial for you in the long run. We conduct regular checkups, clean rust, lubricate surfaces, and replace worn-out components. With us, corrosion in your sliding doors will be a thing of the past.
Why You Should Partner With Us 
We specialize in repairing sliding doors. Our knowledge and experience in handling patio and balcony doors span years. We are also the best in service delivery. Our customers enjoy
Affordable services - we offer the best prices in the area. Our charges are pocket friendly. We do not compromise on quality.
Reliable services - we are always open and ready to fix sliding door issues. Proximity to our clients also enables us to act swiftly to distress calls.
Quality services - we are experts at our job. Our work is not complete until your sliding door is problem-free.
Professionalism - Our high ratings are a consequence of efficiency in service delivery and problem-solving skills.
Call Us Today for Sliding Door Repairs 
You do not have to DIY your sliding door problems when you have experts offering affordable services locally available. Our services are available 24/7 for locals in Deltona, Florida, Central Florida area and Volusia County, FL. Reach out to us at (407) 917-9060 for fast, excellent, and dependable sliding door repair services.