Torn or somehow damaged mosquito mesh brings a lot of discomfort to your life as there's no way you may open your sliding door without letting in some annoying insect. If this story is about you, then you need to call 24hr Sliding Door Repair. Our skillful technicians are prepared to help you with mosquito screen doors 24 hours a day, 7 days a week.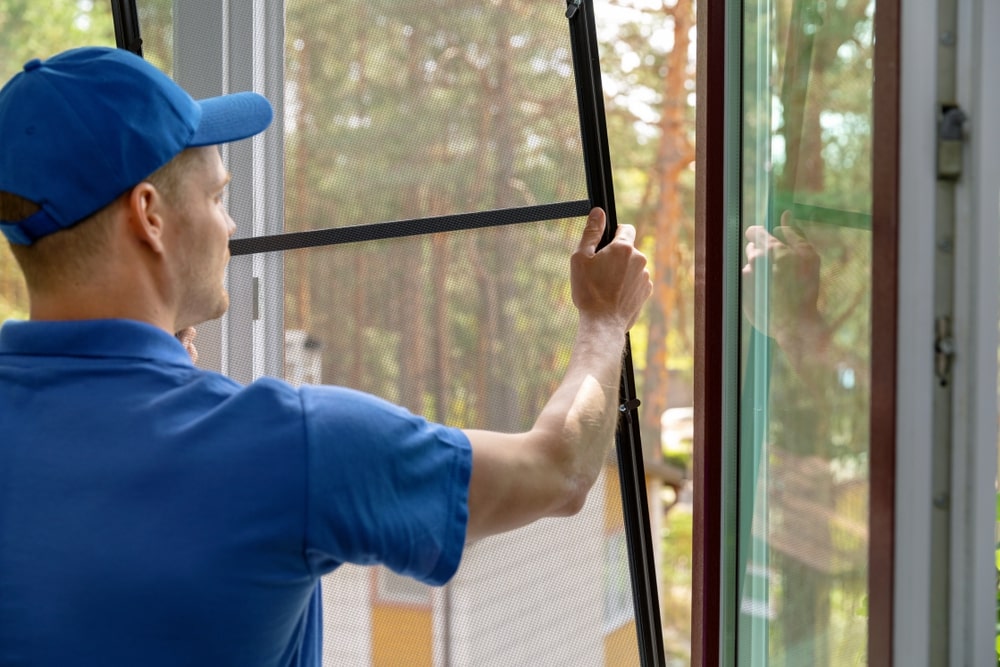 Broken Screen Door/Mosquito Mesh Reasons
A screen door or mosquito mesh will help protect you from insects and add appeal to your home. But over time, everything becomes worthless, therefore, you may need to change or repair your screen door for several reasons:
A tear or a gap in the mesh;

Loss of the initial appearance;

Deformation of the construction;

Damage of fastening units.
Very often, in an attempt to save money, people, as a part of their DIY project, take up the installation of a mosquito mesh or a screen door. However, more often this leads to additional costs, because incorrect measurements and installation are made, and professionals have to redo them. Therefore, we strongly recommend you to turn to professionals even with such simple (at first glance) things.
Mosquito Screen Door Services We Offer
All employees of our company are certified to perform all types of works connected with the screen door and mosquito mesh installation and repair. We provide the following services:
Installation of screen doors and mosquito meshes of standard and non-standard sizes;

Installation and repair of aluminum-framed (both roll-formed and extruded) and wood-framed sliding screen doors;

Installation and service of retractable screen doors (inside, surface and wall mount);

Installation and repairs of sliding door frame screens and sliding screens in rails.

Replacement of aluminum, fiber-glass, PVC coated fiberglass, and stainless-steel mosquito meshes.
You may also choose the color of the profile and mesh according to your taste, preferences, and the design of the door.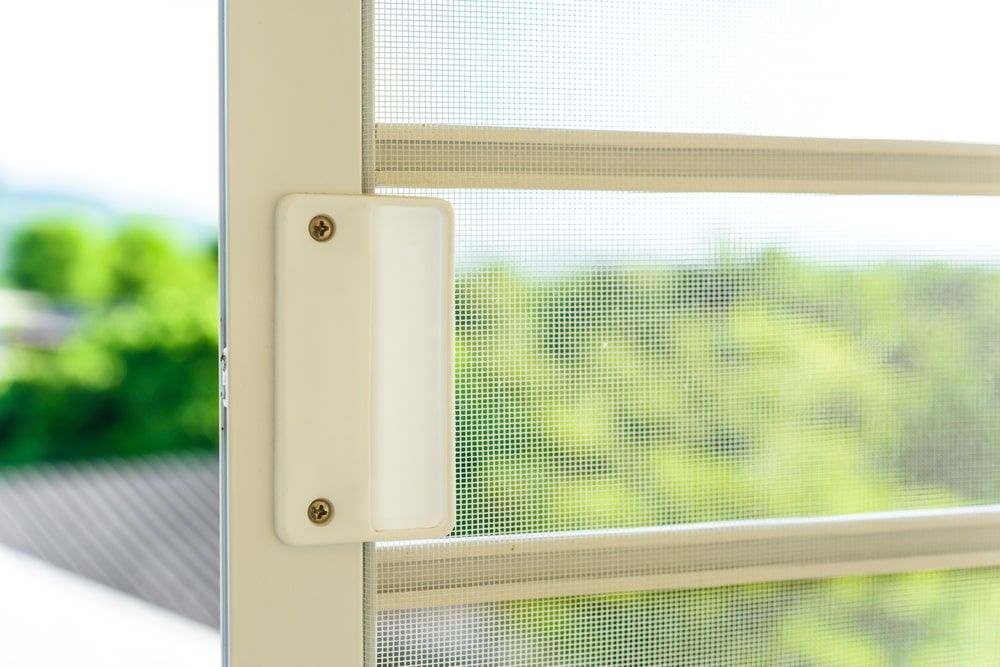 Why Should You Choose Us?
We work to give only good experiences for our customers. That's why we strive for high-quality work done within the shortest time possible. Among other benefits you get calling 24hr Sliding Door Repair are:
Emergency service. No matter at what time of the day or night you need our help. The safety and convenience of our clients are our priorities.
Arrival within 1-2 hours after the call. Our technicians are spread between all our service locations, so we won't make you wait long.
Manufacturer's warranty for screen doors, mosquito meshes, and the details used for repairs.
Written assessment of the project cost to avoid misunderstandings.
Estimation and doing the necessary measurements for free.
Same day service.
Reasonable prices.
Nice choice of materials, colors, and styles of screen doors and mosquito meshes.
Professionals working at our company are insured and have knowledge and skills to accomplish the project as quickly as possible. Furthermore, they may consult you on all questions concerning the choice of a screen door and its proper maintenance. Entrust your screen door and mosquito mesh to 24hr Sliding Door Repair and you won't regret it.
What Do Our Clients Say?