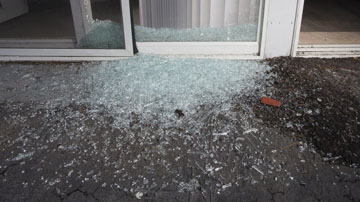 Shattered sliding door glass is not safe for you and any other inhabitant of your home. Never waste time if you find yourself in such a situation, just give us a call and we'll fix it for you. 24hr Sliding Door Repair professionals offer same-day and emergency sliding door glass replacement services since your safety is our responsibility.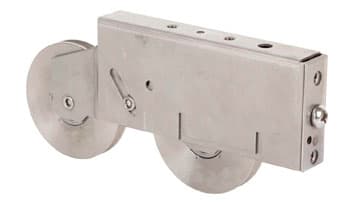 Are you facing a challenge with your sliding door rollers? No worries.
24hr Sliding Door Repair has all that is needed to get the repair and replacement of your sliding door rollers or wheels.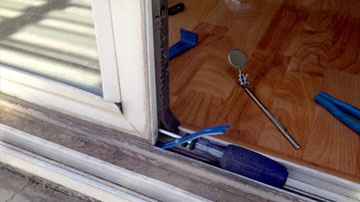 Sliding door track problem? You have nothing else to worry about.
Don't be tempted to go the DIY way, as it can only lead to further complications which would be more costly to repair. Let 24hr Sliding Door Repair experts handle your case seamlessly, with the right expertise.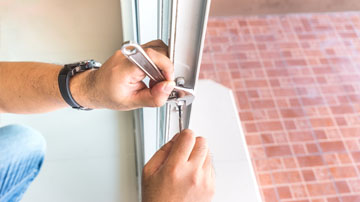 If you have any problem with your sliding door locks, contact 24hr Sliding Door Repair. We deal with lock repairs for jammed sliding doors as well as replacement and maintenance of locks. We have the answer to all your sliding door lock problems.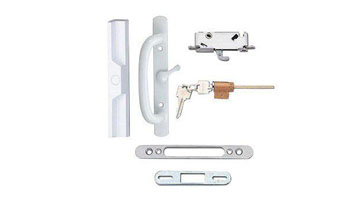 If your sliding door handles ever get damaged, don't get stressed up over it as we are always ready to help. All you need to do is to put a call through to 24hr Sliding Door Repair, and we will take charge.
A well-functioning sliding door is your home safety and peace of mind.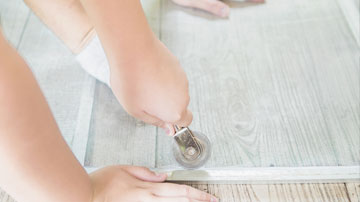 24hr Sliding Door Repair will find and present you the best options for repairing sliding doors and windows.
We can service your door screen replacement and windows for affordable prices.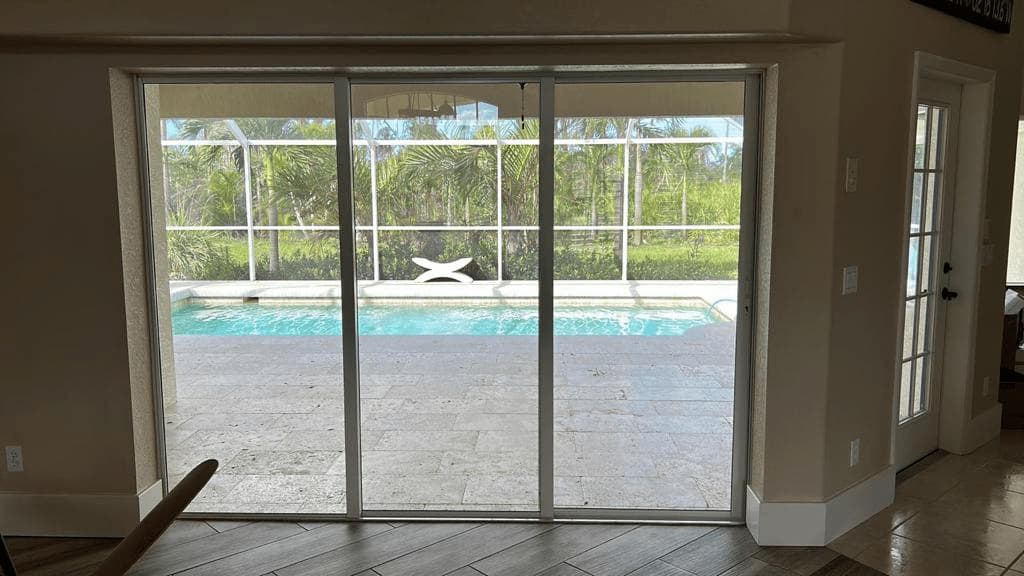 Repairs
Our main specialty is sliding door repairs. We come to your property, evaluate the cause of the issue you're experiencing, and perform the necessary repairs. Let us take care of the following concerns and more!
Malfunctioning Locks: A broken lock mechanism can become a security issue. Ensure that your home is safe by having us come over and repair the malfunctioning lock.
Sticking Doors: Debris build-up, rusted ball bearings, and even minor dents on the tracks can all cause the panels to stick or refuse to move. We'll find what's causing these sticking doors and address the root cause promptly.
Misalignments: Misaligned wheels can also cause a bumpy sliding mechanism. Our team will align the wheels, so the doors slide smoothly once again.
Replacements
There are cases when the damage or deterioration is so severe that a repair may no longer be the most feasible option. We assess the state of your sliding door system and recommend necessary replacements. If needed, we can even source the special parts for your doors and windows and install them ourselves once they've arrived.
Installations
You may sometimes want new upgrades to your existing doors and windows, like weather stripping and energy-efficient glass. In that case, we can provide installation services for these new features. We also install entire systems if you have new room additions that need sliding doors.
Tune-ups
Exposure to sea breeze and harsh weather can result in undetectable issues, which may later grow into bigger problems. Thankfully, regular tune-ups or maintenance work can help you avoid these issues. We come to your property to assess the sliding doors' current state and provide small repair work to ensure the system's longevity.
Working on Most Types of Sliding Doors
Our services are not limited to glass doors and windows. We can also repair patio doors and mosquito doors. For commercial establishment owners, we repair storefront glass doors at the best price! Our team works with efficiency, making little disturbance to your operations and customers.
A Professional Team You Can Count On
24hr Sliding Door Repair is your highly rated local contractor serving Palm Harbor, Pinellas County, and other parts of the Tampa area. We're insured and licensed, so you can be confident that you're working with professionals. Over the years, we've gained many loyal customers thanks to our quality services and outstanding outputs. Reach out today for a free estimate!