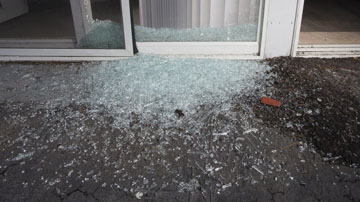 Is your sliding door glass cracked, or completely broken? This is a source of great danger to you and is subject to emergency repair.
The 24hr Sliding Door Repair experts take care of their customers and provide same-day glass replacement services.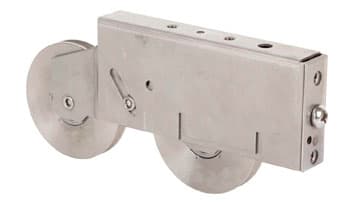 The professionals at 24hr Sliding Door Repair are here to solve your poorly working sliding door roller problem.
Our technicians have all the necessary parts and tools in their arsenal to repair or replace your broken sliding door rollers and wheels.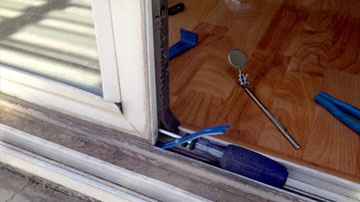 Repairing sliding door tracks seems like something simple and appropriate for a do-it-yourself project, but it's not.
Let the 24hr Sliding Door Repair professionals perform quality track repairs so you don't have to face complications and pay double the price.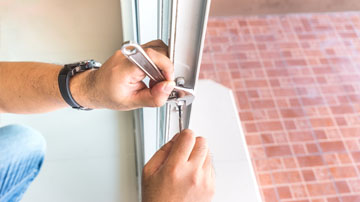 Since sliding door locks are used frequently, breakdowns and malfunctions of all kinds are not uncommon.
But worry no more, 24hr Sliding Door Repair provides lock maintenance, emergency replacement, or repair of sliding door locks of any configuration.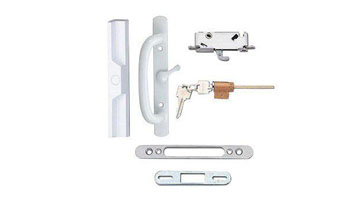 The handle is the most used part, and damaging it can cause a lot of unpleasant hassle as well as affect your sense of security.
Сontact 24hr Sliding Door Repair, and we'll take care of your broken sliding glass door handle to restore it to its former functionality.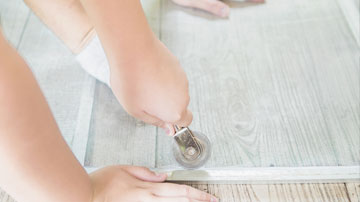 If your window or screen door needs an inspection, maintenance, replacement, or emergency repair, 24hr Sliding Door Repair technicians can handle it like no other.
Our experts handle all types of sliding screen door repairs, just give us a call and we'll get it fixed.
Why You Need a Sliding Glass Door Repair Team in Florida
Orange county in Florida is known for its balmy summer weather throughout the year, but this also includes heaps of humidity and tropical weather. For sliding glass doors, this can be problematic as the elements can lead to sticky doors and rusty tracks. While the first option would be to clear the track debris, that's not always enough as it's not only dirt that causes the door to get stuck. The door frame and track might also be corroded.
There might be some temporary fixes such as sanding away the corrosion and using a lubricant suitable for metal doors to keep things moving, but if this is gone too far you may have to remove the door.
Seek out a professional glass repair service to assist with your glass door replacement, as the removal and installation process can be tricky. Have the peace of mind that the professionals will minimize the damage to your property and potentially avoid broken glass during the removal process.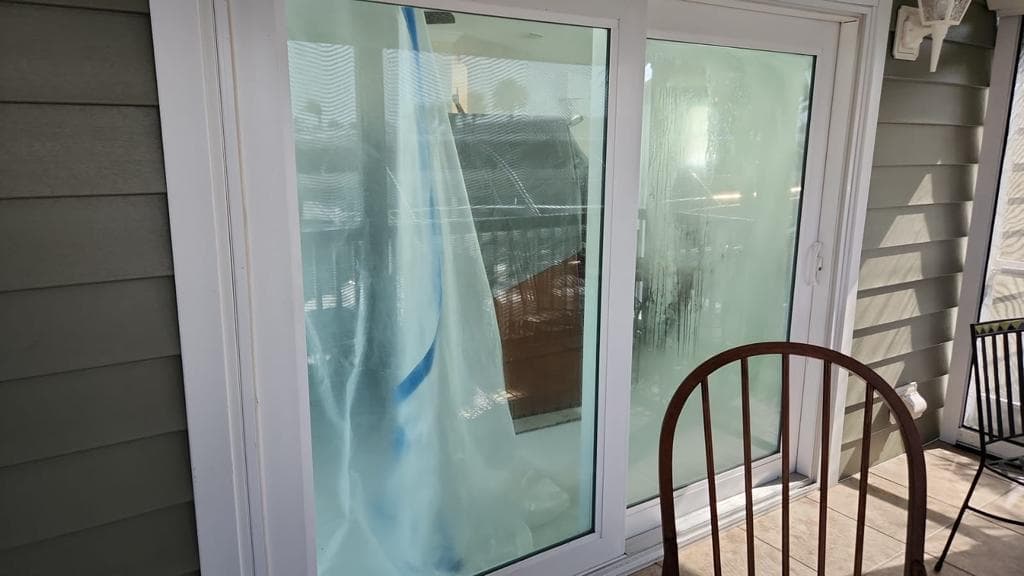 When To Repair Your Sliding Glass Door
After you've cleaned the tracks of the sticking doors and you're still nowhere closer to freely moving sliding glass doors, it's time to call the best sliding door repair service around. Other signs it might be time for a glass sliding door replacement or repair include:
You notice rusted screws and hardware
The glass panes are cracked or your doors have foggy glass
The sliding door lock mechanism no longer works
Your sliding glass door is unstable and is considered a hazard
The Services We Provide
Our team of professionals at 24HR Sliding Door Repair is available around the clock to assist with replacements and repairs and we aim to assist with same-day repairs. Our services include:
Emergency Glass Panel Replacements 
Glass panels are integral to the structure of your sliding glass door and when it's compromised, it can lead to glass shattering and posing a risk to your loved ones. This type of emergency repair should be attended to immediately to avoid harm to others or damage to your property.
Sliding Door Hardware Updates and Replacements
There are many components that make up a glass door, not just glass panels. These include items such as:
Sliding door track: Sliding door tracks are known to be at the heart of janky doors, with dirt and debris as the known culprits. However, once you've cleared away the dirt and still experience sticky doors, it's important to get a professional in to take a look. Self-repair might seem simple enough, but the wrong approach could lead to damage.
Sliding door rollers: While the door track is the obvious suspect in the case of sticky doors, door rollers or sliding door wheels are often overlooked. At 24HR Sliding Door Repair, we understand the importance of testing all the components of the glass door sliding mechanism and can determine when it's time to add new rollers to the frame. We can also give it a tune-up to let it glide better.
Door lock and handle: Sliding glass doors are about more than just keeping the weather out. They also happen to be a stylish way to keep would-be burglars out and for that, the door would need a functional lock system. We can replace the locking mechanism to up that level of safety once again. If it's the entire handle that's faulty, we have the special parts to replace the entire handle and lock system.
Window and screen doors: Window glass repair improves the safety and general aesthetic of your glass door. We also assist with window balancer repairs and mosquito screen doors for a comprehensive sliding door service.
Why Choose 24HR Sliding Door Repair
Our team has the experience and professionalism to provide you with a fast and honest service with your sliding glass door repair in Apopka, Florida. We provide integrity, honesty, and reliability to get the job done. Our service is insured, bonded, and accredited, giving you peace of mind when calling us for your sliding glass door needs.
Remember, whenever you need a sliding door repair in Orlando or the surrounding areas call 24HR Sliding Door Repair to get a free estimate. We are proud to serve Orange County.
Also, check our news & updates.