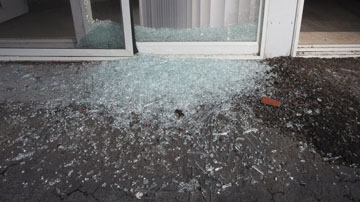 Shuttered sliding door glass is not safe for you and any other inhabitant of your home. Never waste time if you find yourself in such a situation, just give us a call and we'll fix it for you. 24hr Sliding Door Repair professionals offer the same day and emergency sliding door glass replacement services since your safety is our responsibility.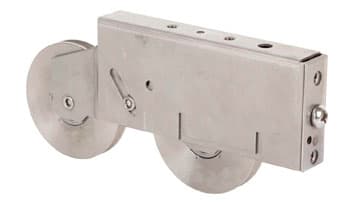 Are you facing a challenge with your sliding door rollers? No worries.
24hr Sliding Door Repair has all that is needed to get the repair and replacement of your sliding door rollers or wheels.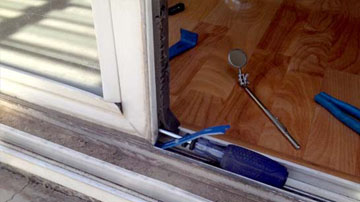 Sliding door track problem? You have nothing else to worry about.
Don't be tempted to go the DIY way, as it can only lead to further complications which would be more costly to repair. Let 24hr Sliding Door Repair experts handle your case seamlessly, with the right expertise.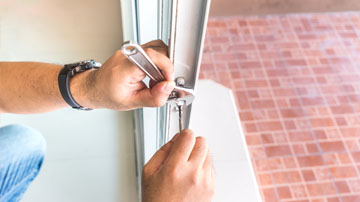 If you have any problem with your sliding door locks, contact 24hr Sliding Door Repair. We deal with lock repairs for jammed sliding doors as well as replacement and maintenance of locks. We have the answer to all your sliding door lock problems.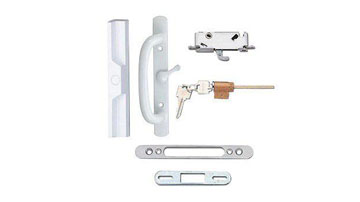 If your sliding door handles ever get damaged, don't get stressed up over it as we are always ready to help. All you need to do is to put a call through to 24hr Sliding Door Repair, and we will take charge.
A well-functioning sliding door is your home safety and peace of mind.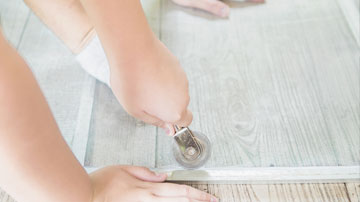 24hr Sliding Door Repair will find and present you the best options for repairing sliding doors and windows.
We can service your door screen replacement and windows for affordable prices.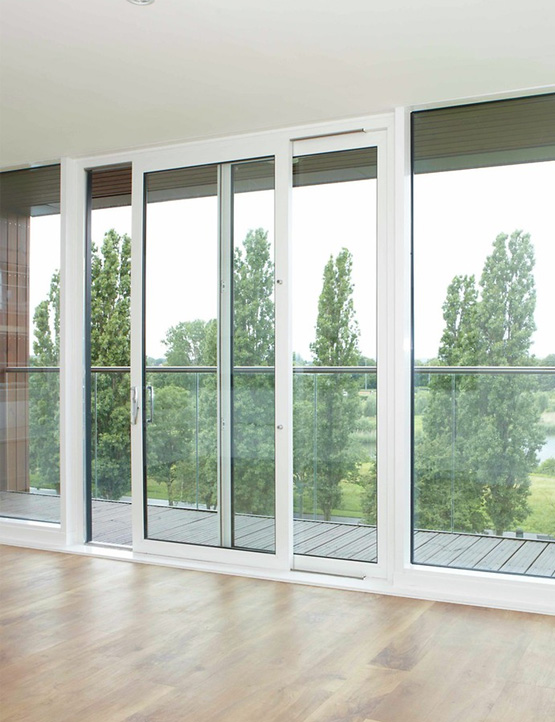 We Repair All Types of Sliding Glass and Patio Doors
When your concern is reliability and quality service for your sliding patio door, you should think of hiring our professional services. We are top in Broward/ Miami Dade/ Palm Beach/ Collier County Cities. We have a variety of current products and services to our domestic and commercial customers.
With over 19yrs of experience, our team of trained technicians offers customer-tailored services with customer satisfaction as our premier priority.
Our company has been operational for a long time and in all that time, we have taken care of more than 2000 doors in Cape Coral. It's worth noting that most of those customers were referred to us. We are very serious about how we do our work and take a lot of time preparing our technicians on the new technological advancement on doors for better services to our clients.
Our Services
The regular installations and use of sliding doors in Cape Coral City have increased the need for sliding door repair services by professional companies. We recruit and train our technicians on a variety of sliding door repair requirements regularly.
Listed below are some of the services that we provide:
Repair of door sensors;
Repair of rollers;
Replacement and maintenance of tracks;
Installation of security features;
Repair and maintenance of sliding door openers.
Our technicians are always on standby and waiting to hear from our clients who need emergency sliding door repair services. We aim at providing only the best repair services all over the city. We also respond very fast to emergency requests. All of our vehicles are equipped with all the necessary tools and repair parts to ensure that we do all the repairs at once.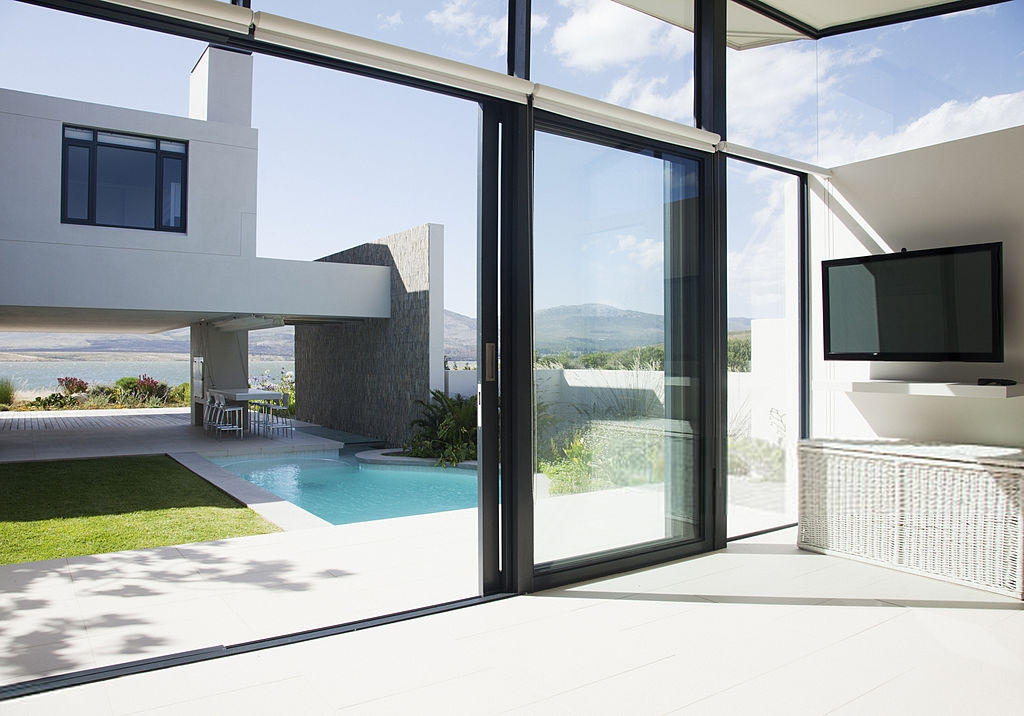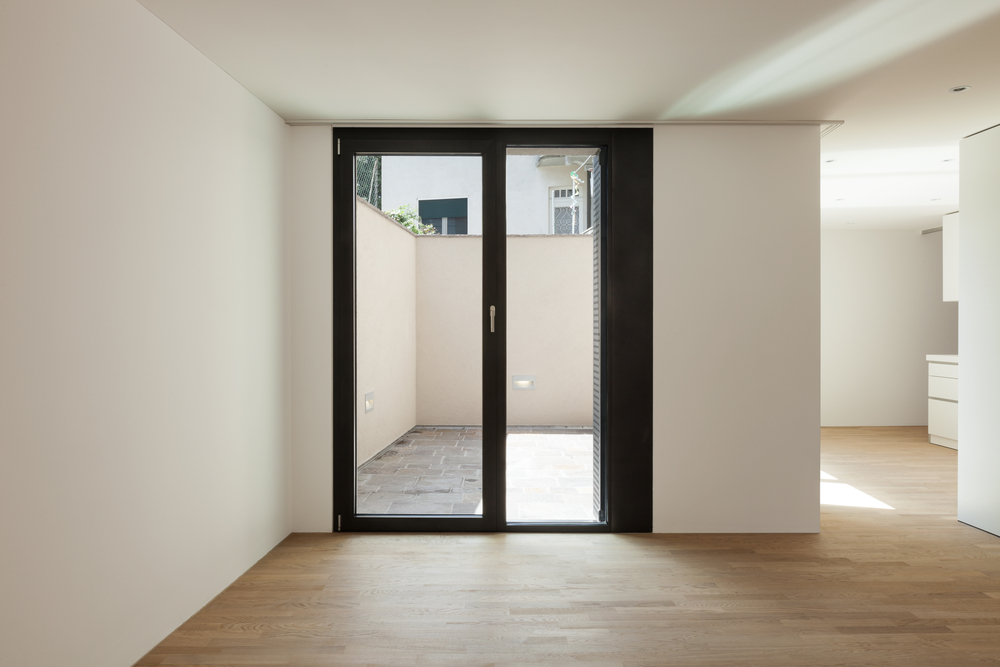 Why Choose Us
If you require the right local repair company with a good reputation, call us at 24hr Door and Frame Service. We have technicians ready to work extra time to ensure that the safety of your home is restored. On top of that, we have ensured all our technicians so that in case of work accidents, they are protected and all covered. That is why in the city, we have the lowest recorded turnover rate. Give us a call today (239) 533-9933 for the best sliding door repair services.
Had broken sliding door springs replaced. Called to let me know they were on the way. He was friendly and work was done in about 20 minutes.
Julius W. in Fort Lauderdale, FL
Very professional and punctual. They serviced my patio door promptly and the technician was very helpful providing tips to keep it in good shape. Would use them again.
Yara R. in Naples, FL
The 2 technicians knew what they were doing and finished the job in a timely manner. Very professional. Would use them again and will recommend them highly. Best Miami Sliding door service ever!
Ronald W. in Lake Worth, FL
Super fast service. I sent a request to have my sliding glass door repaired and had a response within 5 minutes. Company was here first thing the next morning and completed the job in less than an hour. Great customer service, would definitely hire again.
Steven B. in Naples, FL
FAQ
Are you licensed, bonded and insured?
How much does it cost to repair a sliding door?
How much does it cost to replace a broken glass on the sliding door?
What are your operation hours?
Do you have a warranty for your work?
Do you do residential and commercial work?
Gift Vouchers