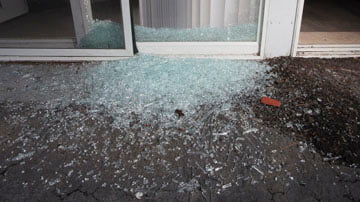 Is your sliding door glass cracked, or completely broken? This is a source of great danger to you and is subject to emergency repair.
The 24hr Sliding Door Repair experts take care of their customers and provide same-day glass replacement services.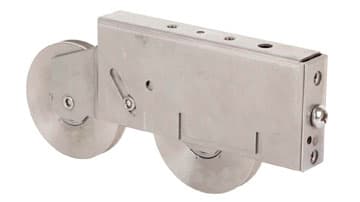 The professionals at 24hr Sliding Door Repair are here to solve your poorly working sliding door roller problem.
Our technicians have all the necessary parts and tools in their arsenal to repair or replace your broken sliding door rollers and wheels.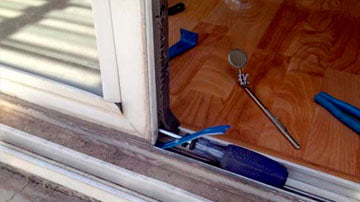 Repairing sliding door tracks seems like something simple and appropriate for a do-it-yourself project, but it's not.
Let the 24hr Sliding Door Repair professionals perform quality track repairs so you don't have to face complications and pay double the price.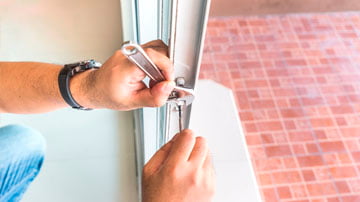 Since sliding door locks are used frequently, breakdowns and malfunctions of all kinds are not uncommon.
But worry no more, 24hr Sliding Door Repair provides lock maintenance, emergency replacement, or repair of sliding door locks of any configuration.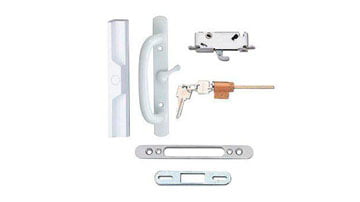 The handle is the most used part, and damaging it can cause a lot of unpleasant hassle as well as affect your sense of security.
Сontact 24hr Sliding Door Repair, and we'll take care of your broken sliding glass door handle to restore it to its former functionality.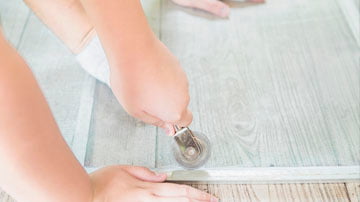 If your window or screen door needs an inspection, maintenance, replacement, or emergency repair, 24hr Sliding Door Repair technicians can handle it like no other.
Our experts handle all types of sliding screen door repairs, just give us a call and we'll get it fixed.
Comprehensive Solutions for Your Sliding Door Systems
Our main focus is providing affordable sliding glass door repair. However, we're not limited to just fixing these structures. Our services include replacements, installations, and maintenance work.
Repairs
We are your trusted repair specialists serving Sunny Isles Beach and the rest of Miami-Dade County FL. Equipped with knowledge from 10+ years of experience, we're able to handle any type of issue you might encounter with your doors.
Malfunctioning Locks: Don't let a broken lock mechanism become a security issue. If your locks won't close or are tampered with, we come over to your property and take care of the problem.
Sticking Door Panels: Sticking panels is one of the most annoying problems you can encounter with your sliding doors. However, this could be a sign of bigger issues, like rust on tracks or dents on the frame. Our team assesses the problem and repairs it as needed so your doors slide better once more.
Misaligned Wheels: One common cause of sticking panels is misaligned wheels. This can also cause other issues like noisy or bumpy sliding sensations. We check for this problem and perform the repairs needed to fix it.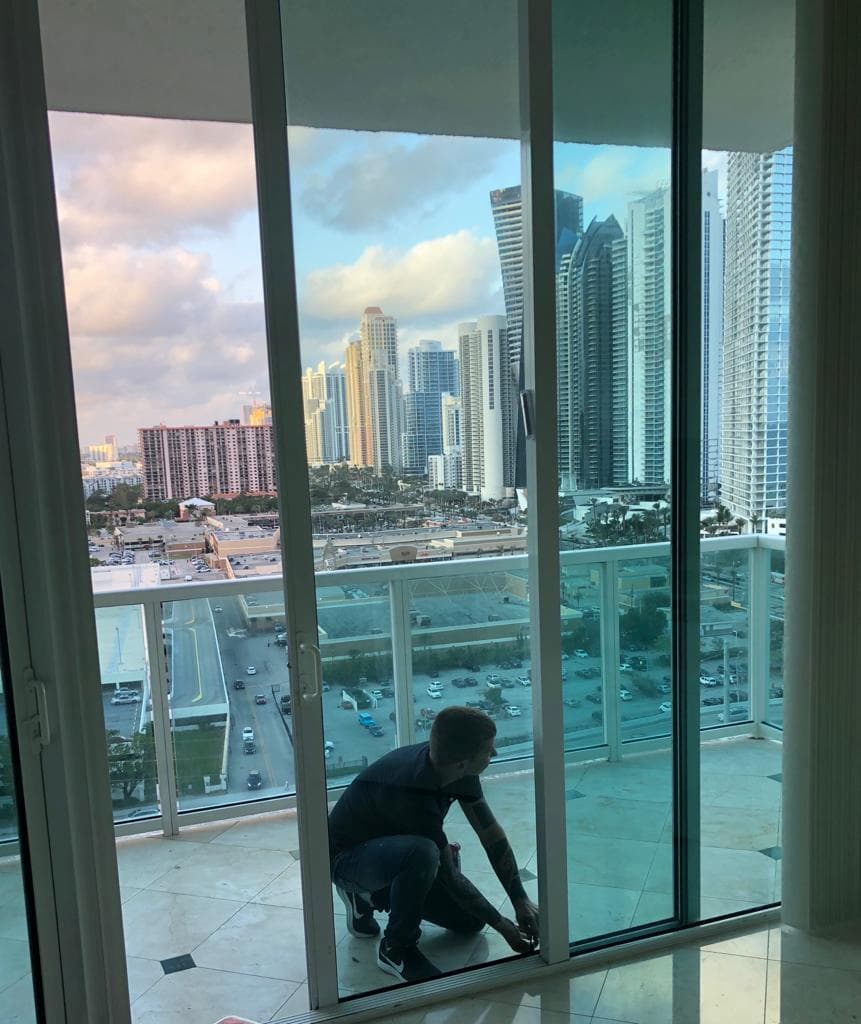 Replacements
There are times when the damage is too extensive, especially in seaside properties. Too much rust and corrosion can completely stall the sliding mechanism, making your doors essentially useless. In this case, your sliding door system will need to be replaced completely. It's the most cost-effective and quick solution.
First, we come to your property and check if a replacement is really necessary. If this is the case, we then supply the parts and handle the installation ourselves for your convenience.
Installations
Sometimes, you may want to add more modern features and parts to your sliding doors, like weather stripping, a new type of glass, or an advanced lock mechanism. You may also want new sliding door systems for room additions. For both cases, we provide installation services at the best price, and even source the special parts for these upgrades.
Maintenance/Tune-ups
In locations like Sunny Isles Beach, homes are vulnerable to salt blown by the sea breeze. The substance can cause small, hard-to-detect issues that steadily worse as time passes by. You may not know it, but your sliding doors may already have unseen signs of corrosion thanks to the salt.
To address this concern, 24HR Sliding Door Repairs provides regular tune-ups and maintenance services to your sliding glass door system. We check for signs of corrosion, rust, and other indicators of damage from the sea breeze. Then, we perform the necessary fixes and help prolong the lifespan of your doors. They feel and look brand new after we're done!
Maintenance/Tune-ups
Services for All Types of Sliding Doors
We don't limit our services to just sliding glass doors. At 24HR Sliding Door Repair we repair various other door types. These include:
Mosquito Doors: While the Miami area is blessed with many bodies of water, this also means pests like mosquitoes. Even seaside locations like Sunny Isles Beach are not exempt, so make sure that these insects don't come in with our mosquito door repair services.
Lanai or Patio Doors: We can help fix issues on your sliding patio or lanai doors. That way, they'll remain sealed and sturdy even when strong hurricane winds come.
Storefront Doors: If your glass store doors and windows are broken or malfunctioning, we take care of the issue. Our team works quietly and efficiently so you can resume operations immediately.
Solutions by Trusted and Experienced Team
24HR Sliding Door Repair is a highly rated local company with a team of experienced and dedicated experts. We work with integrity, professionalism, and honesty, delivering the best results in every repair job we handle.