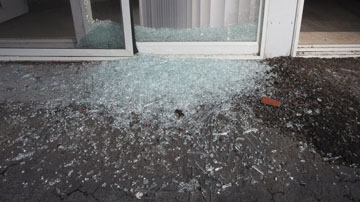 Is your sliding door glass cracked, or completely broken? This is a source of great danger to you and is subject to emergency repair.
The 24hr Sliding Door Repair experts take care of their customers and provide same-day glass replacement services.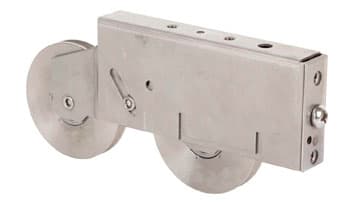 The professionals at 24hr Sliding Door Repair are here to solve your poorly working sliding door roller problem.
Our technicians have all the necessary parts and tools in their arsenal to repair or replace your broken sliding door rollers and wheels.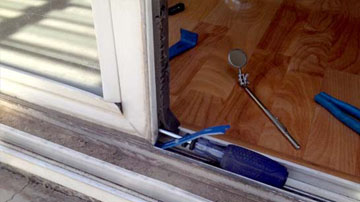 Repairing sliding door tracks seems like something simple and appropriate for a do-it-yourself project, but it's not.
Let the 24hr Sliding Door Repair professionals perform quality track repairs so you don't have to face complications and pay double the price.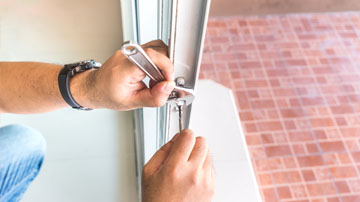 Since sliding door locks are used frequently, breakdowns and malfunctions of all kinds are not uncommon.
But worry no more, 24hr Sliding Door Repair provides lock maintenance, emergency replacement, or repair of sliding door locks of any configuration.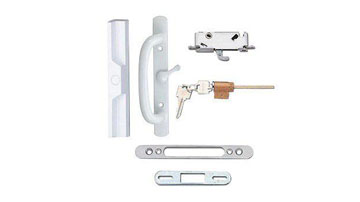 The handle is the most used part, and damaging it can cause a lot of unpleasant hassle as well as affect your sense of security.
Сontact 24hr Sliding Door Repair, and we'll take care of your broken sliding glass door handle to restore it to its former functionality.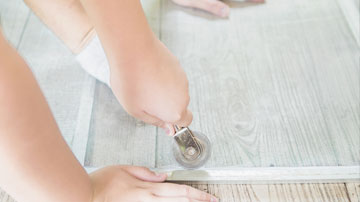 If your window or screen door needs an inspection, maintenance, replacement, or emergency repair, 24hr Sliding Door Repair technicians can handle it like no other.
Our experts handle all types of sliding screen door repairs, just give us a call and we'll get it fixed.
How 24HR Sliding Door Repair Can Help You With Your Sliding Glass Door Repairs
Sliding glass doors serve both a functional and aesthetic role, as it provides you with an extra doorway yet allows the transparency of a regular window. In order for a sliding glass door to work effectively, it needs a clear track and working sliders. When these components are compromised, you're left with sticking doors. This can be a serious issue as too much pressure could result in warped tracks or broken glass.
At 24HR Sliding Door Repair, our trained technicians are reliable and work with integrity. We are a 24-hour service and aim to provide same day emergency door repair services. We are:
Insured
Bonded
Accredited
Our services include: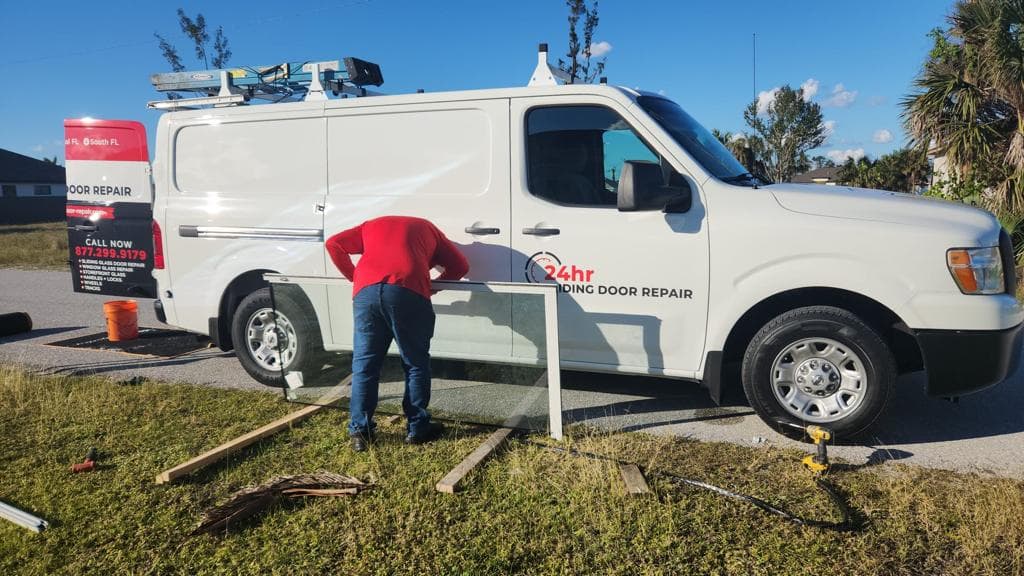 Sliding Door Hardware Replacement
There are several components to sliding glass doors that may need attention.
Sliding door wheels, sliders or rollers: For a glass sliding door to glide effortlessly on the track, it's important that all the components work well. If your door is sticky and there's no visible dirt or corrosion, you may have to replace the wheels or rollers.
Door lock: Sliding glass doors can be an effective security against would-be intruders. Whether you have a slam lock function or need to manually lock the door, it's important that the lock doesn't jam. When this is no longer the case, you may have to replace the lock to maintain your standard of safety.
Door handle: We stock a wide range of door handles when you're in the market to replace yours. Door handles need to be hardy and of good quality to stand up to its level of use. Our kits also feature a wide range of lock options.
Door Panels and Glass Replacement 
Whether you're looking to update your property's facade or need an emergency glass or panel replacement, our trained staff can assist. While there are DIY kits available, it's best to get a trained professional to assist with the replacement so you know the job is done to your satisfaction and up to industry standard. We follow the best safety protocols to ensure when we remove the door and do installations, it happens with minimal breakages to reduce hazards.
Window and Screen Door
The best sliding door repair services ensure that you receive a comprehensive service that doesn't leave you phoning around for multiple installers to do similar jobs. That's why we extend our services to include window and screen door replacements too.
When It's a Good Time for Sliding Glass Door Repairs 
A glass sliding door should open and close effortlessly and when this is not the case, you may want to have a closer look. Debris and dirt quickly accumulate and sometimes you just simply need to clean the tracks. However, when this no longer works, you may want to give 24HR Sliding Door Repair a call for a quick inspection. Some issues that may arise with glass sliding doors include:
Your sliding door tracks are corroded
There are rusted screws and hardware on your doors and tracks
Patio doors are especially susceptible to harsh weather conditions which can result in foggy glass or broken glass, both reasons to replace the glass panels
Ways to Improve the Longevity of the Sliding Glass Door 
One of the fastest ways to breathe new life into tired old glass sliding doors is contact your sliding glass door repair service in Oviedo, Florida to replace weather-worn components such as the frames and glass. Other techniques include:
Weather stripping: You can add weather stripping to your panels to prevent the elements from creating rust spots. This is also handy if you're in storm season and you want to prevent drafts from coming in.
Replacing rusted components: When you spot rusted hardware such as screws, it's best to just replace them before the rust corrodes your components and spreads to other surfaces. Replacing rusted tracks will also allow your sliding door to glide better.
Tune up: Sometimes you don't even need to replace special parts, you just need to give the existing hardware a tune up to extend the life of your sliding glass doors.
Remember, whenever you need a sliding door repair in Orlando or the surrounding areas call 24HR Sliding Door Repair to get a free estimate. We are proud to serve Orange County.
Also, check our news & updates.