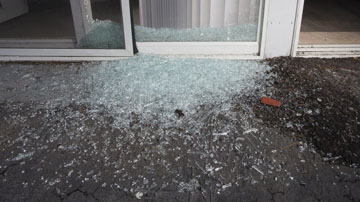 Shattered sliding door glass is not safe for you and any other inhabitant of your home. Never waste time if you find yourself in such a situation, just give us a call and we'll fix it for you. 24hr Sliding Door Repair professionals offer same-day and emergency sliding door glass replacement services since your safety is our responsibility.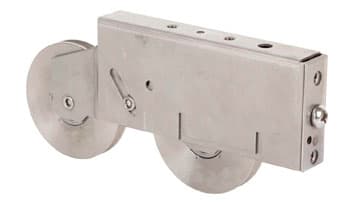 Are you facing a challenge with your sliding door rollers? No worries.
24hr Sliding Door Repair has all that is needed to get the repair and replacement of your sliding door rollers or wheels.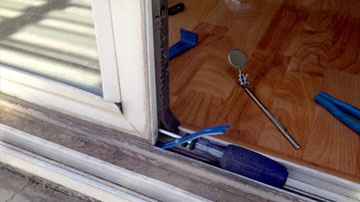 Sliding door track problem? You have nothing else to worry about.
Don't be tempted to go the DIY way, as it can only lead to further complications which would be more costly to repair. Let 24hr Sliding Door Repair experts handle your case seamlessly, with the right expertise.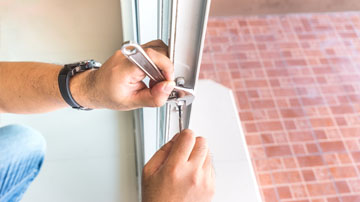 If you have any problem with your sliding door locks, contact 24hr Sliding Door Repair. We deal with lock repairs for jammed sliding doors as well as replacement and maintenance of locks. We have the answer to all your sliding door lock problems.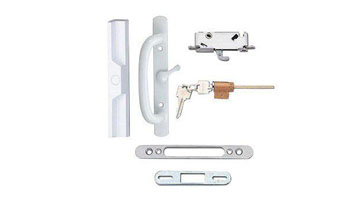 If your sliding door handles ever get damaged, don't get stressed up over it as we are always ready to help. All you need to do is to put a call through to 24hr Sliding Door Repair, and we will take charge.
A well-functioning sliding door is your home safety and peace of mind.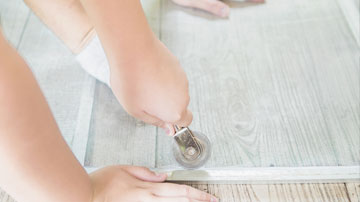 24hr Sliding Door Repair will find and present you the best options for repairing sliding doors and windows.
We can service your door screen replacement and windows for affordable prices.
Complete Services for Your Tampa Bay Property
We are your local team that offers a wide range of services for sliding glass doors. Rely on us to take care of the following and more.
Repairs
Our specialization is sliding glass door repair. We come to your property to determine the root cause of the problem and fix it as needed. Here are some of the problems that we can repair:
Alignment Issues: Misaligned tracks and rollers can cause the panels to stick instead of glide. We'll realign these parts so your doors work smoothly once more.
Dirty Tracks: Sometimes, sticking doors are simply due to dirty tracks. We remove the debris and dust build-up for clean tracks.
Damaged Wheels: Your sliding door wheels can pop off the tracks or get damaged so they no longer work properly. Don't DIY these issues and risk creating more problems. We can repair damaged wheels or replace them if needed so your panels glide smoothly.
Malfunctioning Lock Mechanism: Don't let broken locks become a security issue. Our team can repair the mechanism to lessen security risks and help you sleep soundly at night.
Window Repair: We're not just limited to fixing sliding glass doors. Let our team take care of any sliding glass window problems.
Replacements
When a repair is no longer the cost-effective option, replacing your sliding glass doors may be necessary. We come to your home and inspect the damage to see if repair is still possible or not. If the sliding glass door is beyond repair, we'll help you source a suitable replacement system through our vast network. We then install the new sliding glass doors once they arrive.
Installations
24hr Sliding Door Repair can install entirely new systems in new-build homes and room additions. For those who want upgrades to their existing sliding doors, such as energy-saving glass or weather stripping, count on us to source and install these items.
Tune-Ups and Maintenance
Sometimes, the damage is too small for you to see. Don't let these minor issues become major expenses! We offer routine tune-ups and maintenance services to fix and adjust any unseen damage to your sliding doors. With regular check-ups, you can extend your sliding doors' lifespan and make the investment worth it.
Working on Various Types of Sliding Doors
While our main specialty is glass doors, we can work on other sliding doors as well. These include:
Mosquito and Screen Doors: Tampa is blessed with beautiful waterways and swamps, but they can attract insects like mosquitoes. We can stop these pests from entering your home with mosquito screen door services. From installation to repair, you can count on us.
Patio Doors: Let our crew address any issues you have with your patio doors. That way, these systems remain strong even when hurricane season comes.
Storefront Doors: If your establishment's sliding doors are broken, we can come and make the necessary fixes. We work efficiently to minimize disruption to your daily operations, delivering quick results for your convenience.
A Dedicated Team You Can Trust
24hr Sliding Door Repair is a licensed, insured, and accredited company serving Tampa, FL, and the rest of Hillsborough County. We leverage more than 10 years of experience in the industry to provide a wide range of sliding door services to both homes and business establishments.
What really sets us apart is our integrity and honesty. We work with homeowners, business owners, and other contractors with the utmost professionalism. In addition, we deliver outstanding results in every project we handle. No wonder we've gained so many loyal customers over the decades.
FAQ
How much does it cost to repair a sliding door?
Are you licensed, bonded and insured?
How much does it cost to replace a broken glass on the sliding door?
What are your operation hours?
Do you have a warranty for your work?
Do you do residential and commercial work?
Remember, whenever you need a sliding door repair in Tampa or the surrounding areas call 24HR Sliding Door Repair to get a free estimate. We are proud to serve Hillsborough County.